Best Electric Razors for Men. 
Top picks list: 
#1.) Philips Norelco 7300 Shaver
#2.) Braun Series 9 Electric Foil Razor
#3.) Philips Norelco 9700 Electric Shaver
#4.) Braun Series 7 Electric Shaver
#5.) Philips Norelco 9300 Shaver
#6.) Philips Norelco 8900 with SmartClean
#7.) Panasonic Arc5 Electric Shaver
#8.) Philips Norelco SensoTouch 1250x
#9-10) Coming soon!
** FYI — links go to Amazon (had lowest razor prices)

Philips Norelco Shaver 7300 is perfect for wet or dry shaves.
It comes w/ new comfort rings which easily glide for a closer shave.
Flexible heads are able to move in 5 different directions — this lets you reach tricky spots safely.
The Norelco 7300 also features a SmartClean system. When charging, the shaver will automatically clean and lubricate (making maintenance very easy!)
For battery life, this Norelco takes 50-mins to charge w/ 60-mins of shaving.
* LED display on handle shows battery life
Lots of positive reviews + affordable price.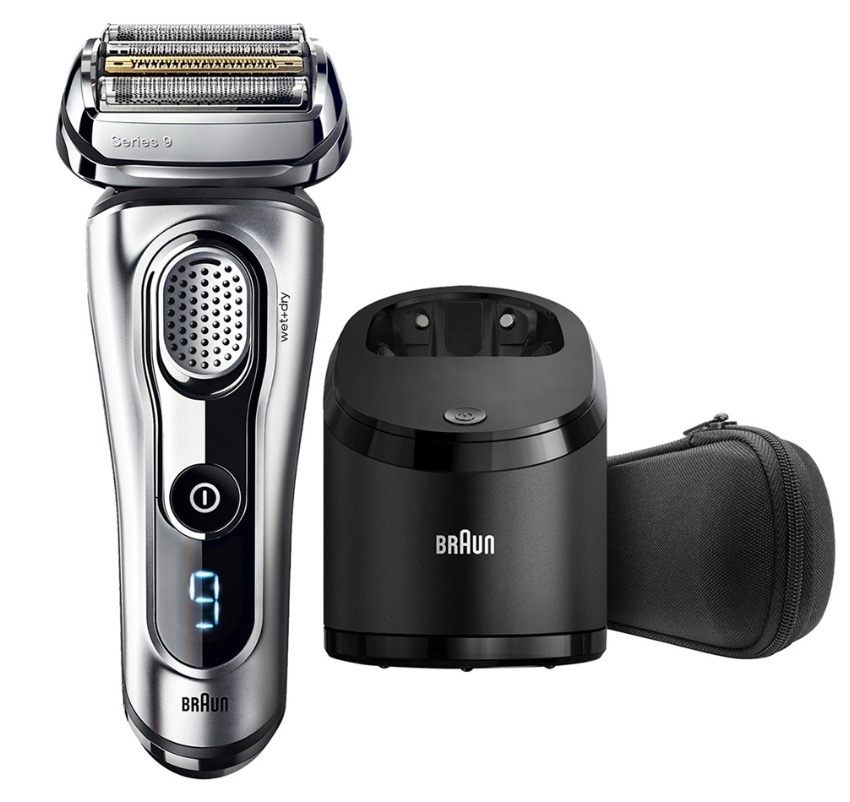 Braun Series 9 Shaver is a wet/dry shaver that's also waterproof – shave in the shower!
It comes w/ a flexible head which moves in 10 directions, enabling it to reach tricky spots — it's a favorite for men w/ beards!
Also features 2 titanium-coated trimmers (for hard-to-reach hairs).
Battery lasts 50 mins and recharges in 60 mins.
Recharging base includes auto cleaning system to remove hairs + lubricate the blades.
Top seller online – buyers love that they can shave in the shower.

The Philips Norelco 9700 is a high-performance razor w/ 3 pivoting heads.
It includes 3 speed settings and attachable facial brush — automatically picks up small, micro hairs as you're shaving.
Norelco 9700 has a handle display showing you how much battery is left.
Also comes w/ SmartClean system — in its base the 9700 razor will recharge, clean itself + lubricate blades
Very expensive shaver, but lots of happy buyer reviews.

This is one of the most affordable shavers on my list.
Braun Series 7 Electric Foil Shaver is a waterproof shaver that can be used in the shower or sink.
It's designed w/ 5 operating modes and adjustable speed.
There's 4 shaving elements + precision trimmer for hard to reach areas
Braun's charging station automatically keeps the razor clean and lubricated.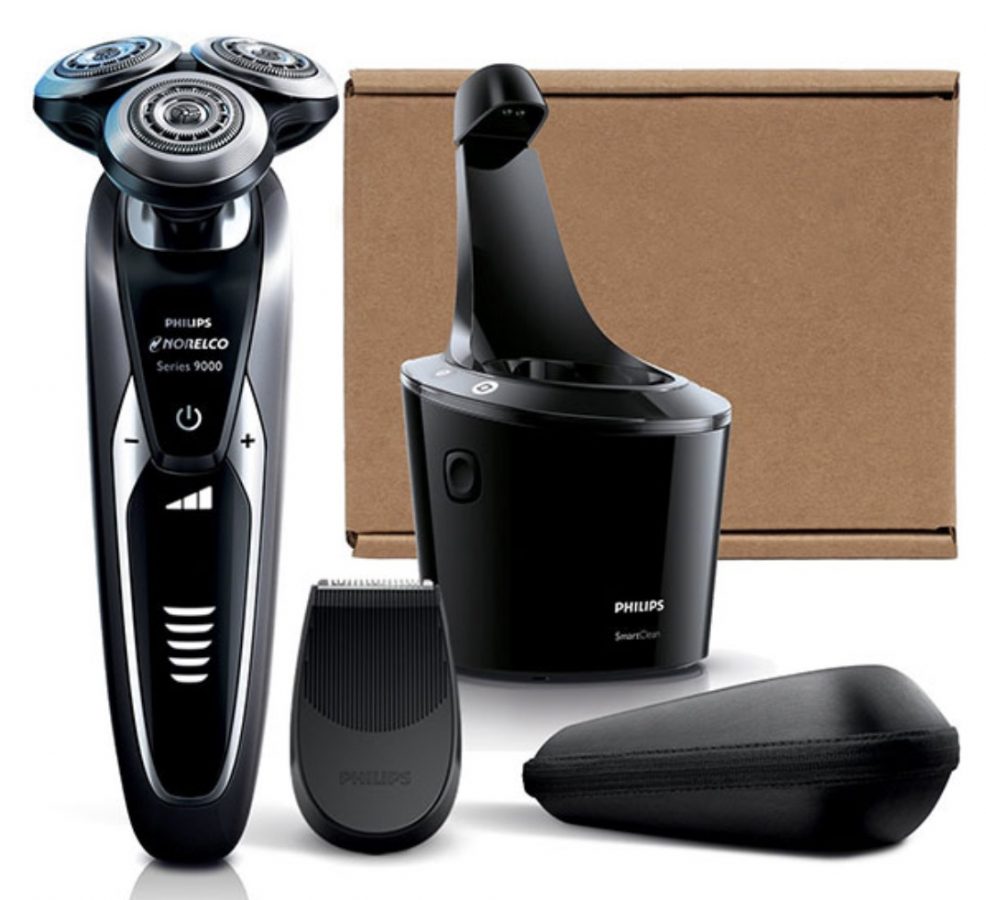 The Philips Norelco 9300 expensive, but is a top selling wet/dry shaver.
It features 3 rotating heads that move in 8 directions for increased surface contact.
Norelco 9300 can be used as wet or dry razor + offers 3 speed options.
Shaver blades are designed to collect hair — and SmartClean system helps clean and lubricate while charging.
Takes 1-hour to charge and provides 50-mins of usage. There's also a quick 5-min charge feature that promises a full shave.
Although very expensive, I think it's the best electric razor for daily use.

The Philips Norelco 8900 offers a lot of the standard features, but at a lower price. (This is the most affordable shaver on my list)
It comes with new V-Track Precision blades which offer a closer shave. The 8900 has 3 razors that pivot and move independently in up to 8 different directions.
⭐⭐ Best Electric Razor for Length Setting ⭐⭐
There are also 5 built-in length settings allowing you to customize to your liking.
This shaver is safe for wet or dry shaving and the shaver offers 50 minutes of use for each full charge. (1-hour recharge)
Beard trimmer is included for user convenience and a travel bag is also included.

Panasonic Arc5 Men's Electric Razor comes w/ 5 blades set at ideal angles for the most comfortable shave.
Multi-flex pivoting razors allow it to reach all the tricky spots, especially near the jaw-line where facial contours can be very different. Pop-up trimmer is also built in to this shaver for user convenience.
High-powered motor promises 14,000 cuts per minute and it's safe for wet or dry shaving.
Battery is 45 mins of shaving w/ 1-hour for full charge.
Panasonic model has one-touch cleaning system to keep it charged + automatic self-cleaning.

Philips Norelco SensoTouch Electric Razor is fairly expensive… but users have a lot of good things to say about its pivoting-head design and how quickly and effectively this shaver works.
Norelco 1250X comes w/ Gyroflex 3D contouring — it automatically adjusts to the specific contours of a person's face to provide an effective, close shave with maximum comfort.
Each of the 3 heads has 3 shaving tracks, so it's designed to cut and remove hairs effectively.
This model has a pop-up trimmer and is designed for wet or dry shaves.
** I'll be adding #9-10 best electric razors soon. Stay tuned!
Best Electric Razors – Related:
Top 10 Best Robot Vacuums
Best Air Purifiers for Home
Simplehuman Kitchen Trash Cans
Top 10 Toto Washlet Review
Best Electronic Toothbrushes
Top Memory Foam Bed Mattresses
Top 10 Home Security Camera Systems