Best Home Security Camera Reviews.
Keep your family safe by monitoring what's happening inside or outside your home.
From HD video quality to Wi-Fi capability, see what we have determined as the best home security camera options for your home.
Update: Interesting video interviewing an ex-burglar. Here's why you shouldn't place a security camera higher than 9 ft. high.  Watch Here >>
For my list prices range from $199 to $799.
Best Home Security Camera Reviews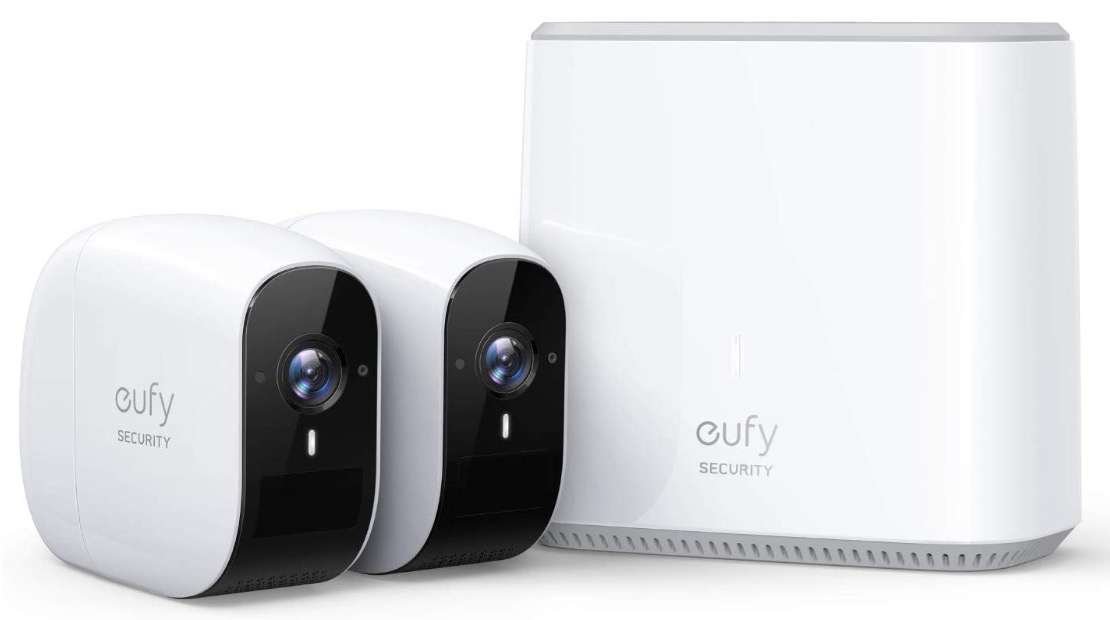 The new Eufy Security "eufyCam" is a wireless home security camera w/ the latest tech.
Includes a 365-day battery and IP65 weather-proof 1080p HD surveillance camera.
Camera: 1080p HD resolution
Options: 1-3 wireless cams
Pricing: Expensive
Along with the super high resolution of 1080p HD, the WiFi camera offers exceptional night vision and crystal-clear imagery.
Buyers say it provides a crisp image, even when raining at night.
Perfect for indoor or outdoor use, the weather-proof WiFi camera is easy to mount. It even comes w/ an anti-theft alarm if tampered with.
Very good reviews, but expensive price tag.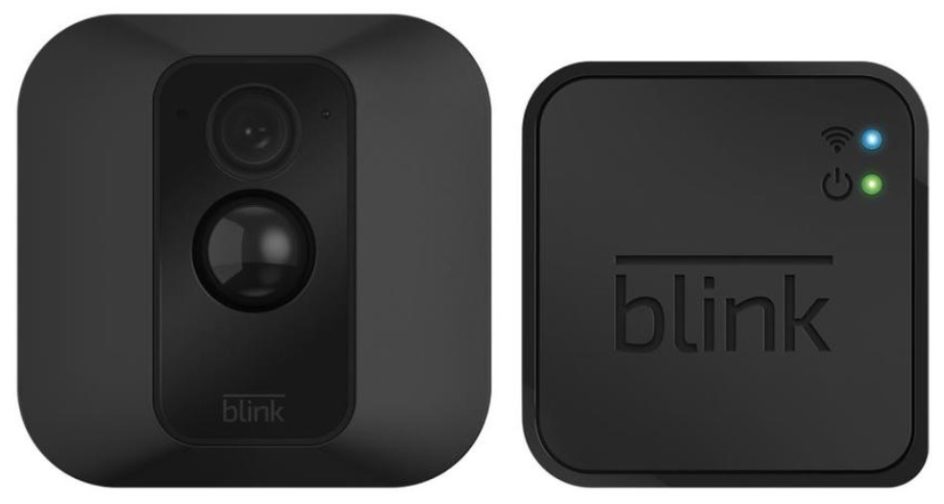 The Blink XT connects via WiFi and runs on batteries. (lasts 2-yrs on AA batteries)
You can easily organize cam video feeds using the Blink app. (i.e. "outdoor cameras" or "upstairs cameras")
Video Quality: 720p HD Resolution
Cam Options: 1-5 security cameras
Pricing: Medium
Security cameras perform in any weather: cold, hot, windy or wet (they're waterproof!)
Using the mobile app you can stream realtime video in HD quality.
You can also set alerts for motion or other changes — If triggered you'll get an alert on your phone.
Blink XT security cameras are moderately priced with easy installation.
Buyers love the night vision feature and user-friendly app.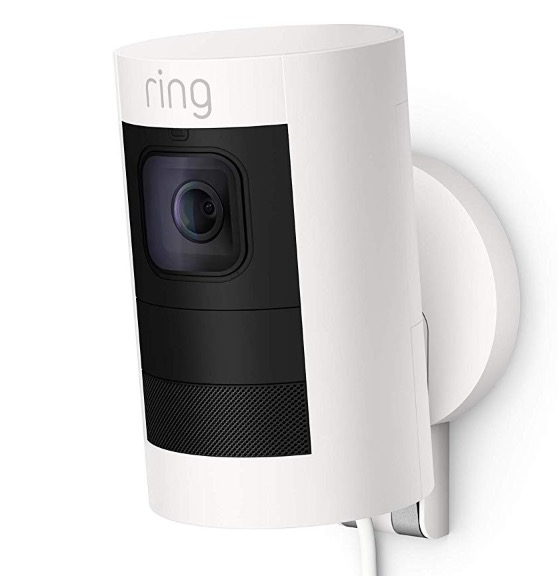 The Ring Stick-Up Cam very popular + affordable.
Using the mobile app, you can watch a live video stream.
Video Quality: 1080p HD Resolution
Install Time: 5-10 mins
Pricing: Affordable
It includes a motion detection sensors – if tripped, you get an alert on your phone (through the app).
Ring Stick-Up also comes w/ night-vision.
Good option as deck or pool-side smart camera.
Security System connects via WiFi and includes a battery (in case of electricity outage).
Many buyers place it in their garage – along with a smart garage door opener, they have multiple layers of security.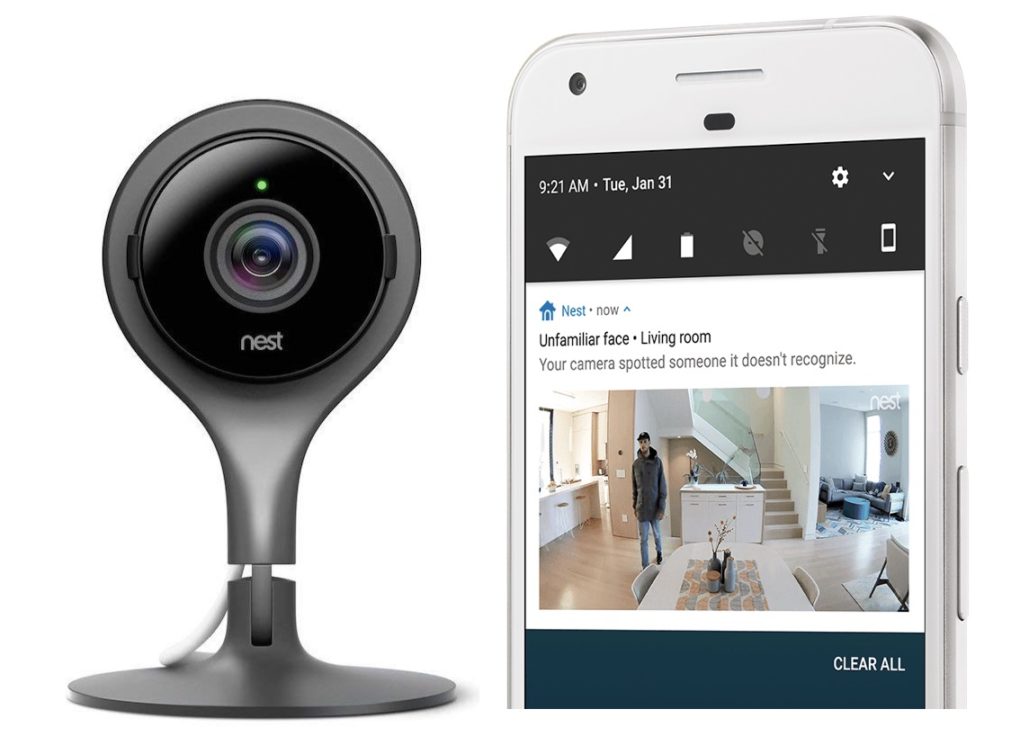 Nest home security camera is a top seller online.
You're able to watch realtime video using the Nest App — quality is 1080p HD (very crisp!) + 24 hour continuous recording (for 10-30 days).
Video Quality: 1080p HD Resolution
Cam Options: 1-3 indoor/outdoor cams
Pricing: Medium
Security camera gives 130° view + includes motion detection (and sends an alert to your phone).
It easily connects to your WiFi — Buyers confirm that it takes 3-5 mins to install.
Nest is a favorite among parents.
Many user have a notification for when their kids get home from school.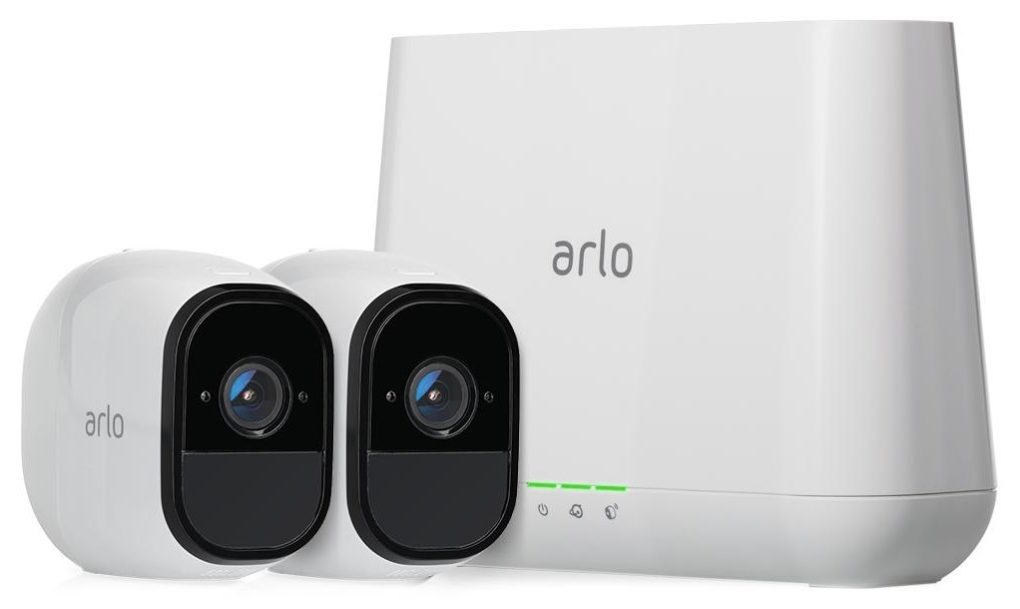 Arlo Pro 2 Security System includes three wi-fi security cameras.
Specialized cameras are weatherproof — use as indoor or outdoor video monitoring!
Video Quality: 1080p HD resolution
Cam Options: 1-6 security cameras
Pricing: Expensive
Using the mobile app you can watch a realtime video on your phone or tablet. (saves videos for 7-days in the Cloud)
Really cool feature is the 3-second look-back — if an alert is triggered, you can quickly look back to see what triggered it.
Buyers love that Arlo Pro is easy to install and its HD video quality.
Lots of positive buyer reviews.

Ring Floodlight Camera is motion-activated w/ excellent HD video quality.
Security system is triggered by motion or someone who rings your doorbell — when it rings, you are notified on your phone (using the Ring App).
Also features 2-way audio system letting you communicate w/ your invited (or uninvited) guest through your phone.
Additional features include:
mount with lock, siren tamper alarm, and floodlight notifications
Buyers found this system affordable, convenient and easy to install.

Panasonic HomeHawk is a security camera system connected via WiFi.
It comes w/ full-color night vision and 2-way audio. The camera has a wider spectrum than most with 172° of viewing.
HomeHawk home security camera is perfect for larger rooms – basements, offices, garages, etc.
Also includes:
color night vision, security video recording, easy install, home monitoring subscription (optional)
Even though it is a newer model, but has excellent buyer reviews!

Nest Outdoor Security Cameras are connected via WiFi + provide 1080p HD video.
The mounted security camera has a 130º field-of-view and 4X zoom using the Nest App. Buyers also love the new nigh-vision feature.
Also includes 2-way audio — lots of buyers use it to tell their dog to back come inside (random, I know!)
You can also purchase the monthly subscription option which gives you 24/7 recording and realtime alerts. It is a nice bargain for home security updates and notifications.
As outdoor security cameras, the Nest Cameras are extremely durable. Each is waterproof and can withstand strong winds or bad weather.
Nest outdoor security cam is very popular.
Lots of positive buyer reviews.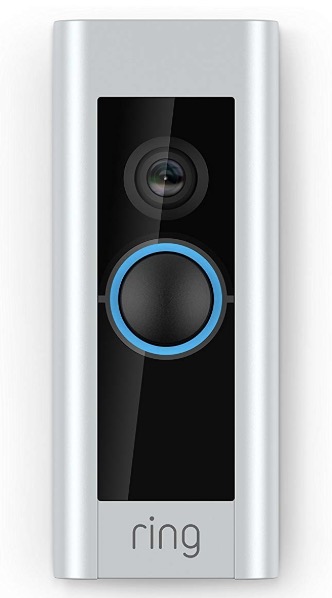 The Ring Doorbell is the security camera that put them on the map.
It was actually pitched on Shark Tank (season 5).
** Updated: I found the video on youtube!  Shark Tank, Ring Doorbell Cam Pitch >>
Ring Doorbell Cam is the perfect solution for monitoring visitors or delivery packages.
It also includes a 2-way talk audio — easily communicate w/ guests or a delivery man (or suspicious visitors).
Doorbell runs on existing power from the doorbell wiring, so you don't need to charge it or change the batteries.
Buyers say it's very easy to install and good video quality.

Canary Flex HD Security Camera comes w/ 3 cameras.
It detects when people visible + can be programmed for specific alerts (i.e. when a door is opened).
Pre-programmed numbers — call the police or emergency services by pressing 1-button.
Camera system is weatherproof and can be plugged in or run wire-free.
It comes w/ 2-way talk feature means you can talk to people inside your home or on your doorstep through your smartphone.
Buyers find it user-friendly and like that the settings can be adjusted to satisfy their needs.

Ring Home Security System is very popular online.
It comes w/ Mobile App functionality giving you realtime alerts and log of activity. 
Personally I think it is the best security system for parents — see a log of activity and scheduling alerts (i.e. get a message when your kids are home from school)
Ring Security System is a 5-piece kit:
motion detector, range extender, base station, contact sensor and keypad
Personally, I love the optional home protection plan.
It costs $10/month for 24/7 home monitoring which is relatively cheap compared to full home security installation.
According to reviews, buyers found it easy to install + love the affordable monthly plan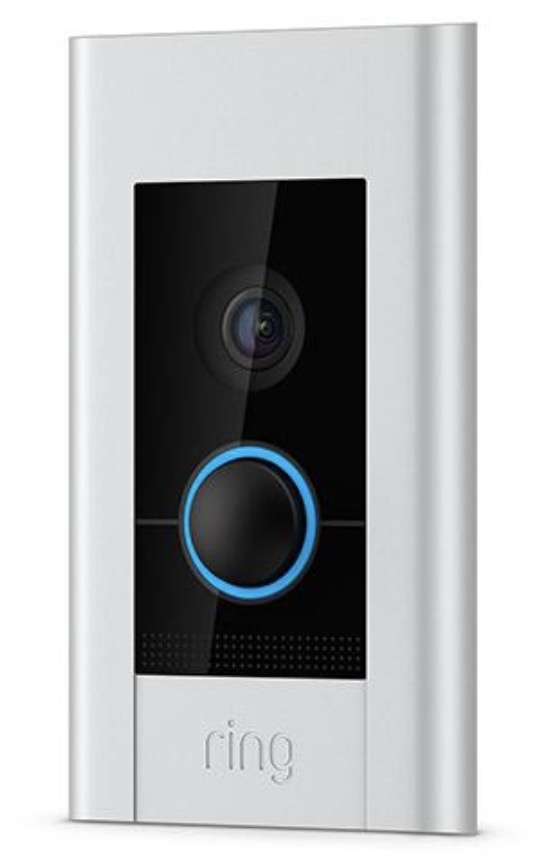 Ring Video Doorbell Elite has a live-camera feed.
It is an upgraded version and includes 1080 HD video quality.
The Ring Elite doorbell comes with 2-way talk system which connects to your WiFi. You view the camera in realtime using your mobile phone, tablet or desktop.
Buyers love the HD video quality and live streaming (via mobile app).
More expensive than others home security cameras, but has better video quality.
Good buyer reviews online.
Best Home Security Camera Reviews