Home Security Camera System Review
Today's smart home security systems come w/ advanced features: motion detectors, 1080p video streaming + motion detection
Here are my picks for best home camera systems.
#1.) Arlo Pro 2 Wireless Home Security
#2.) Nest Outdoor Security Cameras
#3.) Ring Night-Vision Security System
#4.) Blink XT Security Camera System
#5.) Ring Floodlight Cam + Motion Sensor
#6.) Panasonic HomeHawk System
#7.) Ring Video Doorbell Pro
#8.) Canary Flex HD Security Camera
#9.) Ring Alarm Home Security System
#10.) Ring Elite Doorbell Video Camera

** FYI — security camera links go to Amazon (which had the best price)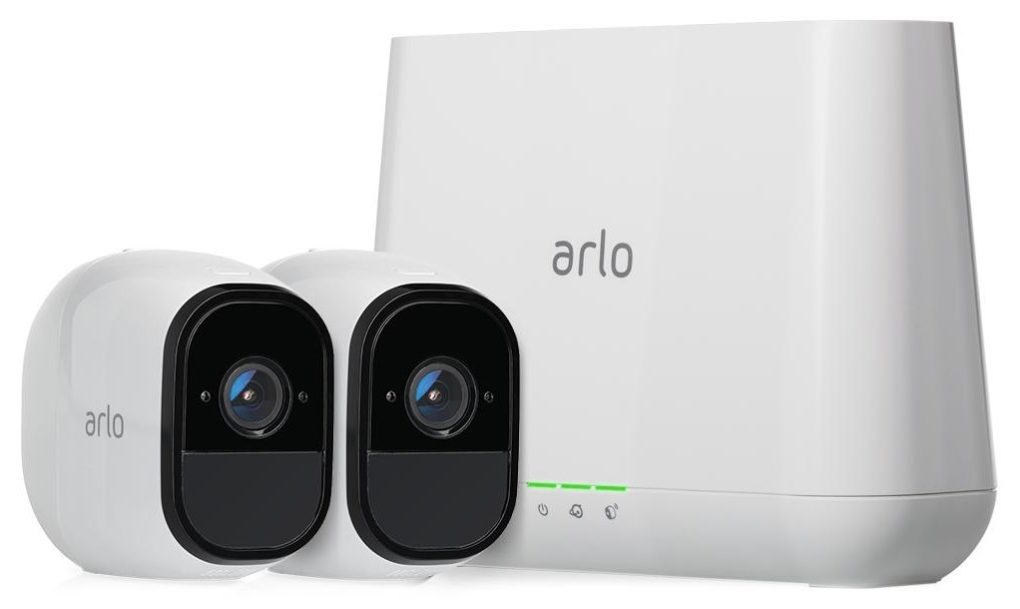 Arlo Pro 2 Home Security System comes w/ 3 cameras.
Cameras can handle any weather conditions — perfect for as outside video security (or indoor!)
Unique feature is the 3-second look-back — can be used to see what caused the alarm to be triggered. Using the mobile app you can view the video.
The Arlo System will store video footage for 7-days on a Cloud System — great feature for people who travel!
Compatible w/ multiple voice command devices (Alexa or Google Assistant)
Lots of positive buyer reviews — many mention that Arlo is easy to install and has very good video quality

Nest's Outdoor Cameras have everything you want in a home surveillance camera – WiFi connectivity, 1080p video quality, 130º field-of-view, 2-way audio + easy installation.
It's one of the most popular home cameras online — thousands of positive buyer reviews. Many like the optical 4x zoom and the night-vision feature.
There's also a monthly subscription option (fairly inexpensive!) giving you 24/7 recording + realtime alerts.
Weatherproof cameras make it perfect for outdoor surveillance cam in windy or high-precipitation areas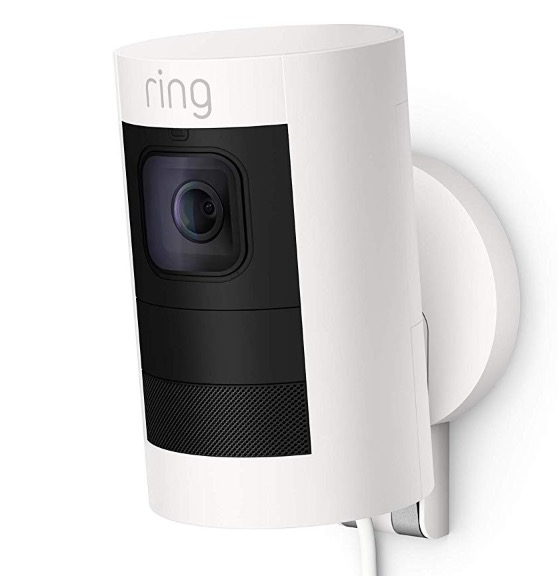 Newest version of Ring Stick-Up Cam is actually very affordable.
Using the mobile app, you can watch a live video stream.
It includes a motion detector too — if tripped, you'll get a realtime alert on your phone (through the app).
You'll like how it has night-vision as well. Terrific for realtime viewing at night!
Security System connects through WiFi + includes a battery (in case it's deactivated).
Buyers really love the motion detector alerts — excellent for garages, basements, backyards and offices!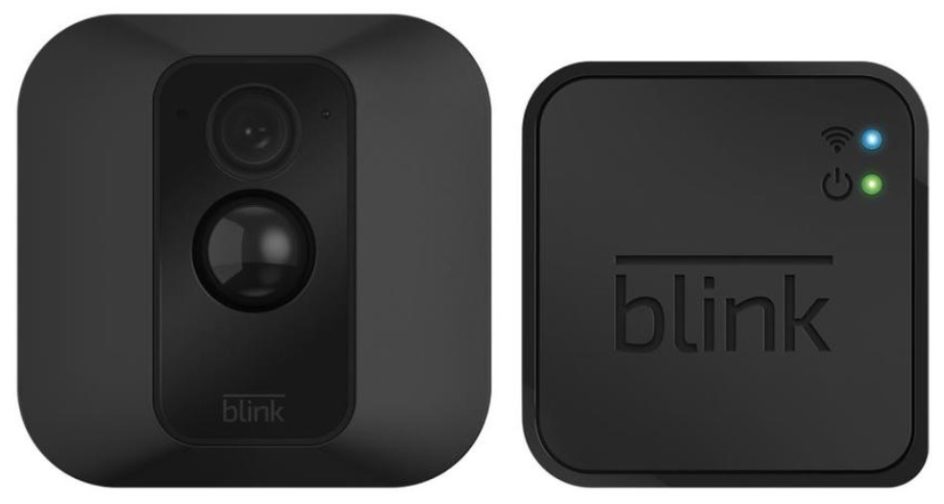 Blink XT Home Security Camera System can be operated for 2 years on just 2 lithium AA batteries.
Long-lasting battery life makes this model convenient + cost-efficient. (No need for electrical outlets!)
As a full weatherproof system it comes w/ 3 HD Cameras (with option of +10 cameras total)
Blink's system can be monitored through smartphone app — if an alarm is triggered, you'll get an alert on your phone.
Moderately priced + easy to install. Buyers say the night vision setting works well for nighttime monitoring.

Ring Floodlight Camera is motion-activated w/ excellent HD video quality.
Security system is triggered by motion or someone who rings your doorbell. When the door rings, you'll be notified on your mobile phone through the Ring mobile app.
Also features 2-way audio system letting you communicate w/ your invited (or uninvited) guest through your phone.
Additional features include siren alarm + floodlight
Buyers found this system affordable, convenient and easy to install

Panasonic HomeHawk is a WiFi security system w/ mobile connectivity — it has full-color night vision + 2-way audio
Apart from the night-vision, the 172° wide-view is very unique. By installing the system, you'll get a wider perspective (which is great for monitoring open areas).
HomeHawk is one of the newer models on the market — so far it's gotten excellent buyer reviews!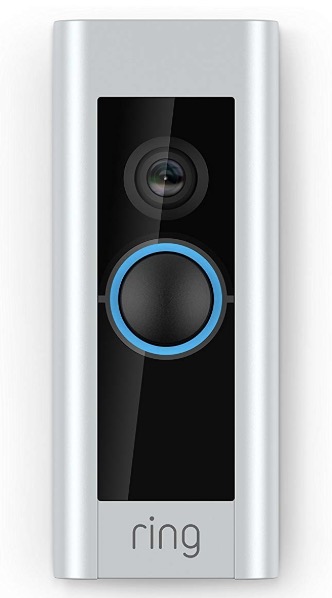 Ring Video Doorbell Pro works with Alexa, and like other Ring home security cameras, can be operated through smartphones.
It comes w/ 2-way talk feature, so you can communicate with someone on your doorstep even when you're not home.
Runs off existing power from the doorbell wiring, so you don't need to charge it or change the batteries.
Buyers say it's easy to install + enjoy the unlimited video storage upgrade.

Canary Flex HD Security Camera comes w/ 3 cameras — It detects people (motion?) and can be programmed for specific alerts based on user preferences.
Pre-programmed numbers let you call the police or other emergency services by pressing 1-button.
Camera system is weatherproof and can be plugged in or run wire-free.
It comes w/ 2-way talk feature means you can talk to people inside your home or on your doorstep through your smartphone.
Buyers find it user-friendly and like that the settings can be adjusted to satisfy their needs.

Ring Home Security System had the highest star rating on Amazon.
It comes w/ Mobile App functionality giving you realtime alerts + log of household activity. 
Personally I think it's the best security system for parents — easily set alerts when your kids get home from school or view a log of all household activity (i.e. which doors are being used)
⭐⭐ Best Security System w/ Monthly Plan ⭐⭐
Ring Security System is a 5-piece kit: motion detector, range extender, base station, contact sensor + keypad
Personally, I love the optional home protection plan — it costs $10/month for 24/7 home monitoring (cancel any time.)
According to reviews, buyers found it easy to install + love the affordable monthly plan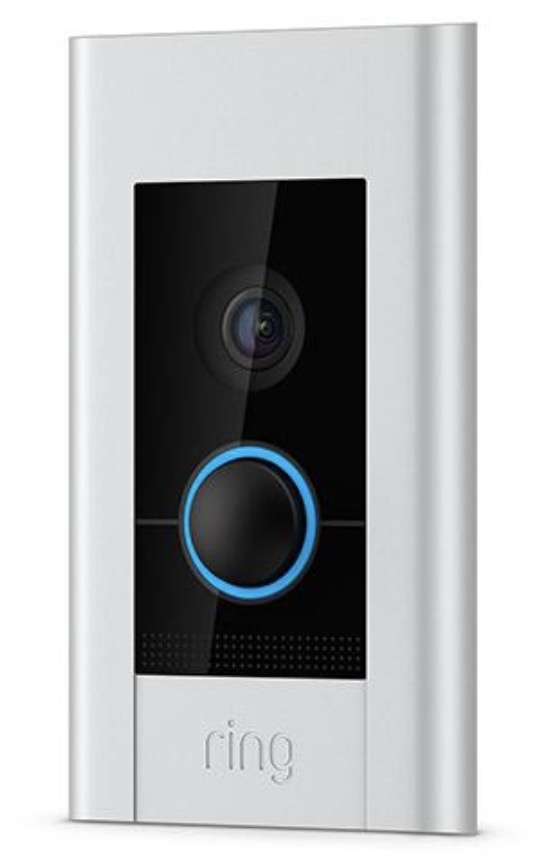 Ring Video Doorbell Elite has a live-camera feed — it's an upgraded version of w/ 1080 HD video quality.
Elite model comes w/ 2-way talk system which connects through your ethernet — controlled through your computer or smartphone.
Buyers found the video quality exceptional and appreciated how quickly they could check the live-stream when they received an alert.
Best Home Security Cameras, Related:
Top 10 Best Home Theater Projectors
20 Smart Home Devices
Smart Lights for Your Smart Home
Favorite Ping Pong Tables
Top 10 Best Wireless Headphones