Segway Ninebot
Makers of the original "Segway" the new Ninebot electric scooters are high-end models with MAX speed and long distance batteries. Segway e-Scooters include the Ninebot Kickscooter ES1, ES2 and ES4.
We reviewed them in our article ranking the best electric scooters available on Amazon.
Best Rated Electric Scooters for Commuters in 2020.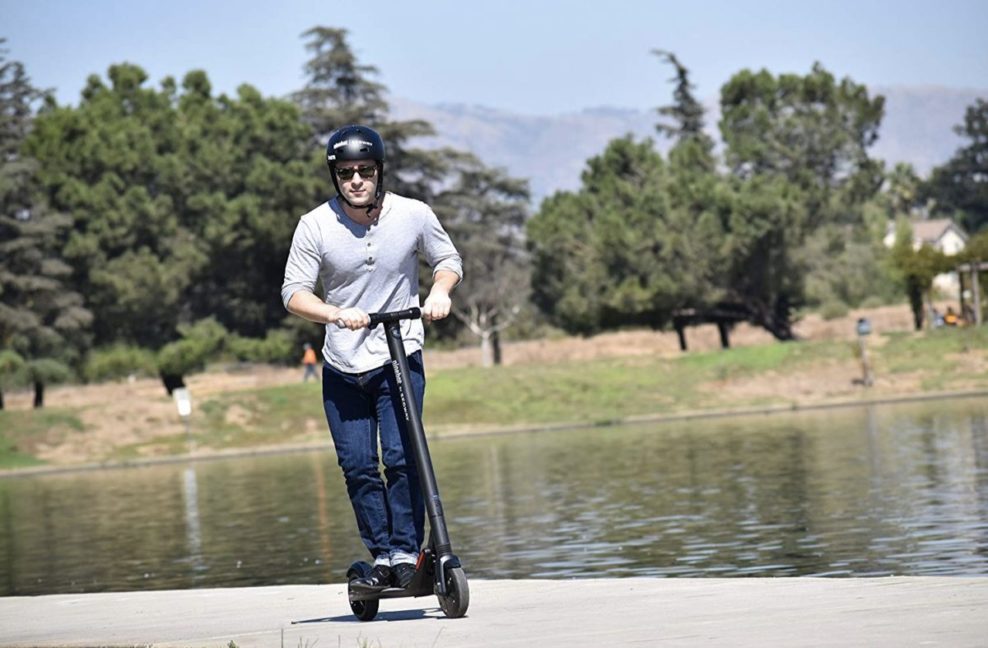 Best Electric Scooter Reviews.   Updated: November 2020  Electric scooters are super popular among city dwellers and commuters. The newest generation of electric scooters offer revolutionary tech: anti-lock brakes, faster speed (15-20 mph), distance up to 28 miles, fast-charge batteries, navigation monitors To help you find the right one, here is our list of the top … Read more