Owning a good, dependable home dehumidifier pays off in the long-run.
There are obvious health benefits, but dehumidifiers primarily lower the risk of humidity damage to your home:
mold & mildew, dust mites, damage to walls/paint, rotting wood
With so many options, here's my list of the best dehumidifier units.
Prices range, $149 – $399.
Ivation Energy Star Dehumidifier

Frigidaire 70 Pint Dehumidifier

Tosot Energy Star Dehumidifier

Danby Energy Star Dehumidifier

Homelabs Dehumidifier Review

Shinco Dehumidifier Reviews

Friedrich D70BPA Dehumidifier

Frigidaire Dehumidifier Review

LG PuriCare Dehumidifier Review

DeLonghi Large Basement Dehumidifier
---
The Best Dehumidifiers Reviews
---

Ivation dehumidifier is a 70 pint model that prevents mold, mildew & odors.
As an Energy Star Rated dehumidifier it uses an eco-friendly refrigerant and programmable humidistat.
Models: 30-70 Pints
Areas: up to 4500 sq. ft.
Price: Medium
User-friendly, LCD screen makes it super easy to adjust the humidity level, changing modes, scheduling timers.
Ivation dehumidifier comes w/ specialized air filters to prevent mold & odors ~ it also helps filter out dust, allergens and dander.
Best dehumidifier for allergies! Reduces allergens and pet dander!
Affordable price, the Ivation 70 pint is a consistent best seller online (although not always in stock).
Good buyer reviews online!
---

The Frigidaire portable dehumidifier is still the top seller in 2020.
Buyers love its medium price and claim it to be the best basement dehumidifier w/ pump for drainage ~ runs continuously without having to empty the tank.
Sizes: 30, 50, 70 pint
Price: Medium
Designed to be user-friendly, each unit comes with digital controls.
Use the remote control or the digital controls at the top to set room humidity 35-85%. Buyers confirm that it's super low maintenance for a 70 pint dehumidifier.
FYI: for most homes, the ideal relative humidity level (or RH) is 50%
It's also a whisper-quiet model, designed for home use. However it's big enough to be used in basements or garages (thanks to the continuous drainage mode).
The Frigidaire FFAD7033R1 was voted the best dehumidifier for large rooms last year.
Lots of positive buyer reviews online!
---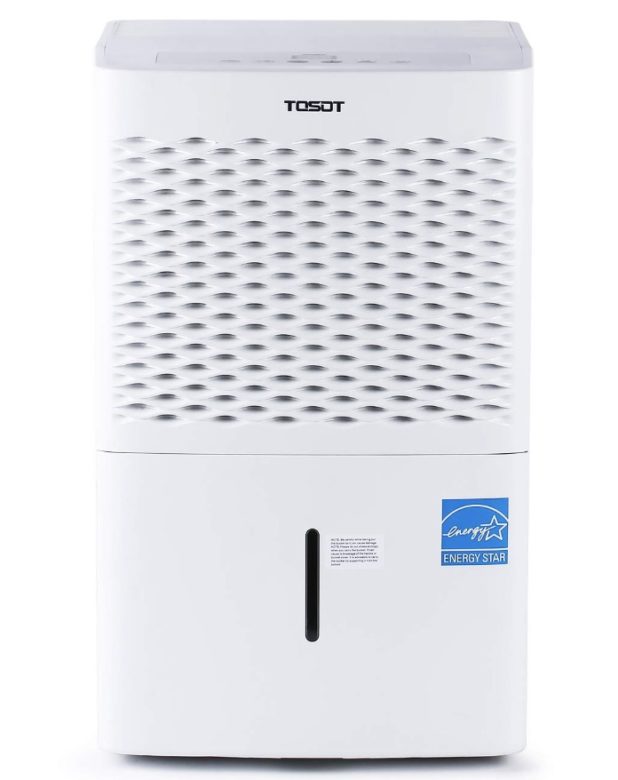 The Tosot Energy Star model is the best dehumidifier for 3000-4500 sq. ft.
From reviews show that it's popular for basements and living rooms – its compact size and castor wheels makes it super portable around the house.
Models: 35 / 50 / 70 liter
Price: Expensive
Compared to other large dehumidifiers, the Tosot dehumidifier is very energy efficient.
Superior compressor is perfect for removing moisture in basements or damp areas. Includes 2 gallon tank, and auto-drain function for continuous usage.
Real-time monitoring lets you choose the humidity level you want. An Energy Star rated model it requires 30% less energy to run.
Lots of positive buyer reviews!
---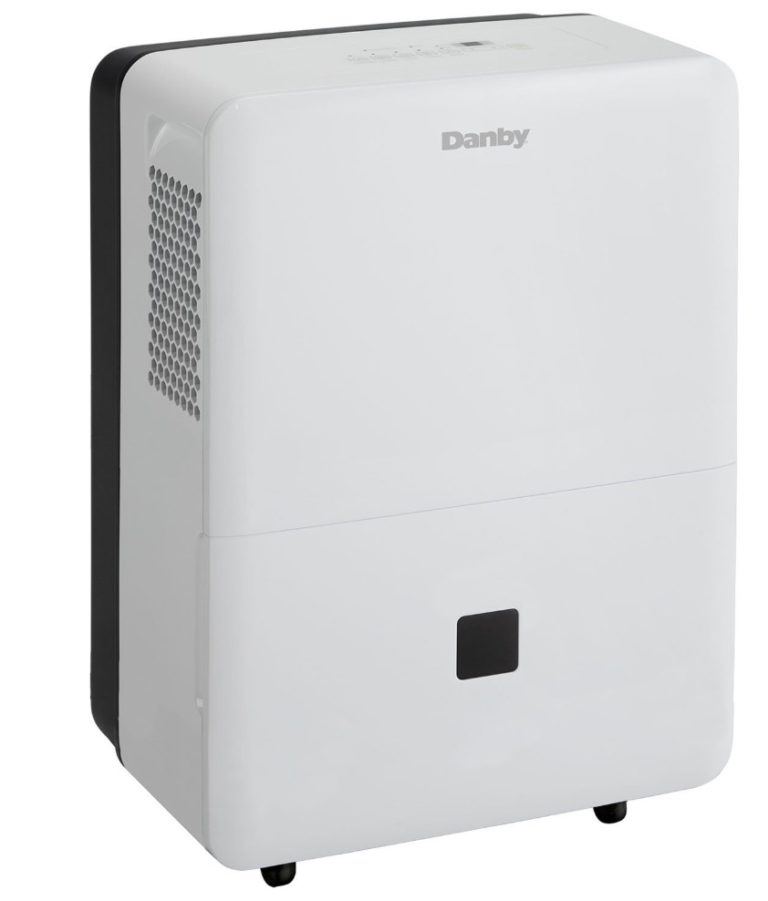 Danby 70 pint dehumidifier is the best dehumidifier for 4500 sq. ft.
Perfect for basements it offers continuous drainage operation w/ user-friendly controls – very easy maintenance!
Sizes: 50 and 70 pint
Price: Expensive
As a smart dehumidify model the Danby 70 pint auto adjusts power for  ideal room humidity.
The Danby portable dehumidifier even factors in ambient temp ~ it's able to maintain humidity levels during the hottest months.
Buyers say it's the best high-capacity dehumidifier for summer.
Other features:
auto over-flow shutoff, digital controls, auto de-icer mode
Expensive, but a top model for low-maintenance.
---

Homelabs Dehumidifier is the best 70 pint dehumidifier for basement use.
As an Energy Star rated model it's super versatile ~ good option for a high humidity during the summer or continuous usage in basements!
Sizes: 30, 50, 70 pint
Price: Affordable
Buyers love how low maintenance the Homelabs dehumidifier is ~ easy to hook up w/ a hose for worry-free drainage!
It comes in a few sizes, all of which are very quiet.
User-friendly controls let you set speed or adjust relative humidity levels.
Bottom drain hose outlet ~ great for basements!
Also comes w/ remote control!
Lots of positive reviews and affordable price.
---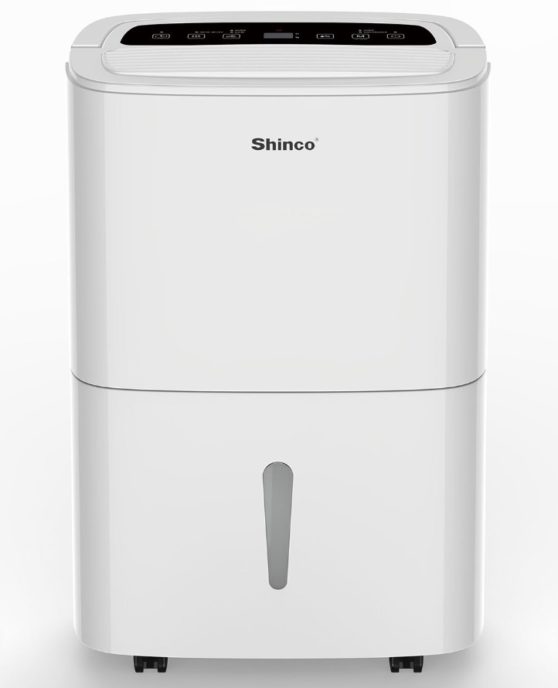 The Shinco dehumidifier was launched in March, but has quickly become a top seller on Amazon.
Buyers say it is a good basement dehumidifier – it is easy to set up continuous drainage, is low maintenance and very easy to set humidity levels.
Purchase includes drain hose!
Shinco dehumidifier is the favorite online, but also available as 30 and 70 pint.
Buyers love how they operate very quietly – one buyer says it is practically silent.
Versatile dehumidifier buyers have used for:
basements, bedrooms (good for light-sleepers), entertainment rooms, small offices
Popular model w/ affordable price.
---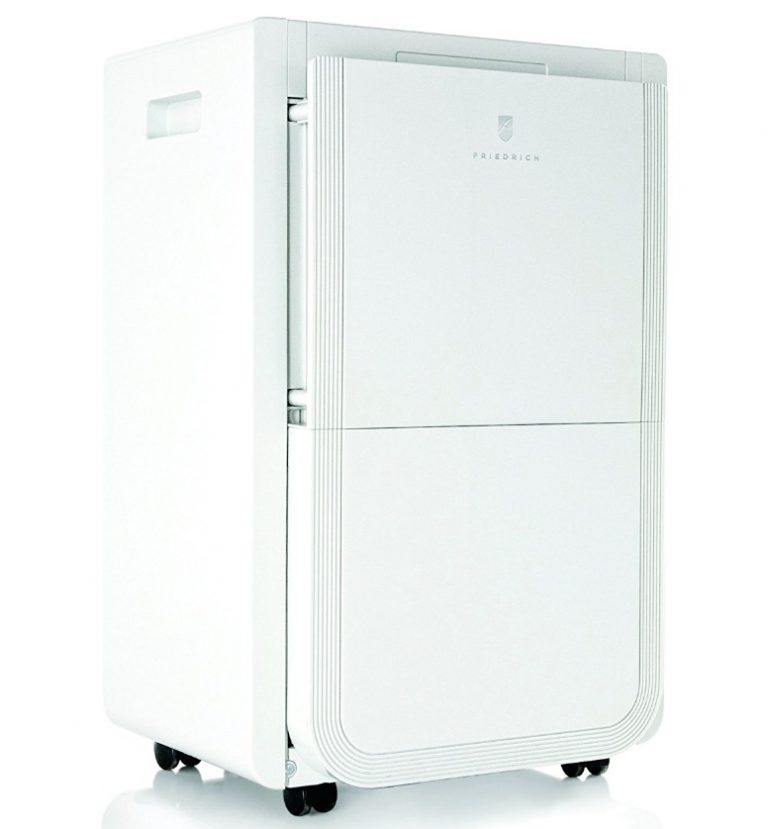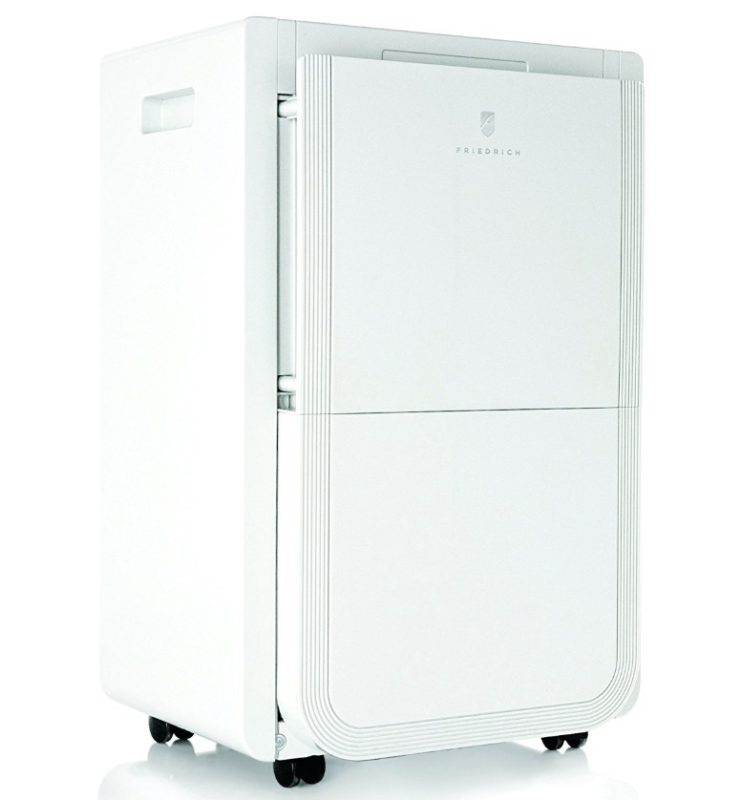 The Friedrich dehumidifier was another top seller last year.
At max power, it is capable of removing up to 70 pints of moisture in large areas.
Capacity: 1,000 – 2,000 sq. ft.
Using the control panel you can adjust the humidity level.
Includes three drainage options + washable filters (saving you money long-term).
Buyers say it is very versatile — large enough as a basement dehumidifier and quiet as a bedroom dehumidifier.
Like the Honeywell dehumidifier, it includes washable filters!
---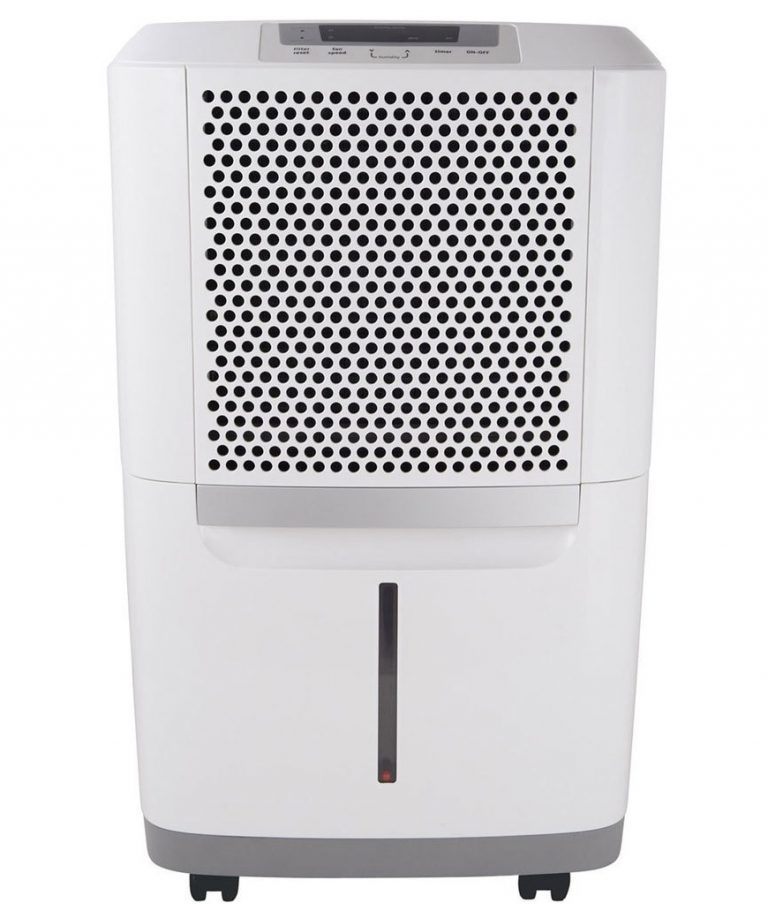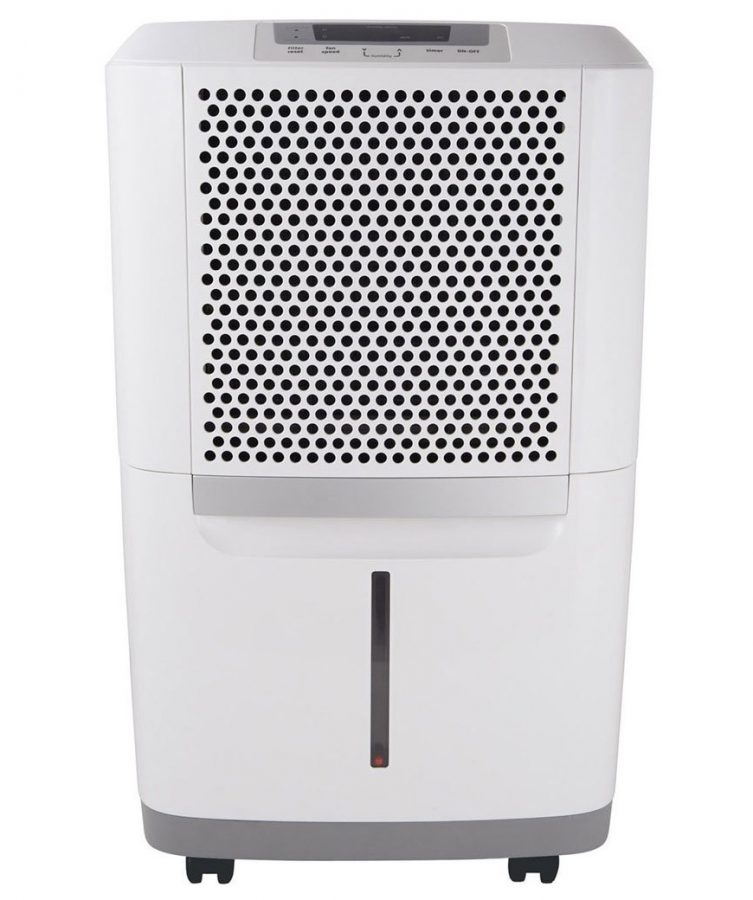 The Frigidaire quiet dehumidifier is another top seller.
Little more affordable than other Frigidaire models and includes all the basic features you'd want.
Frigidaire dehumidifier is available in three sizes:
FAD704DWDE: Frigidaire 70 Pint
FAD504DWDE: Frigidaire 50 Pint
FAD301NWD: Frigidaire 30 Pint
Most popular is the 70 pint dehumidifier – good for rooms of 1400 sq. ft.
Easy-Select controls w/ new exact relative humidity controls. Buyers say it is one of the best dehumidifiers for easy maintenance.
Includes auto shut-off feature (if water tank is full) + continuous drain for all-day usage.
Lots of happy buyer reviews + affordable price.
---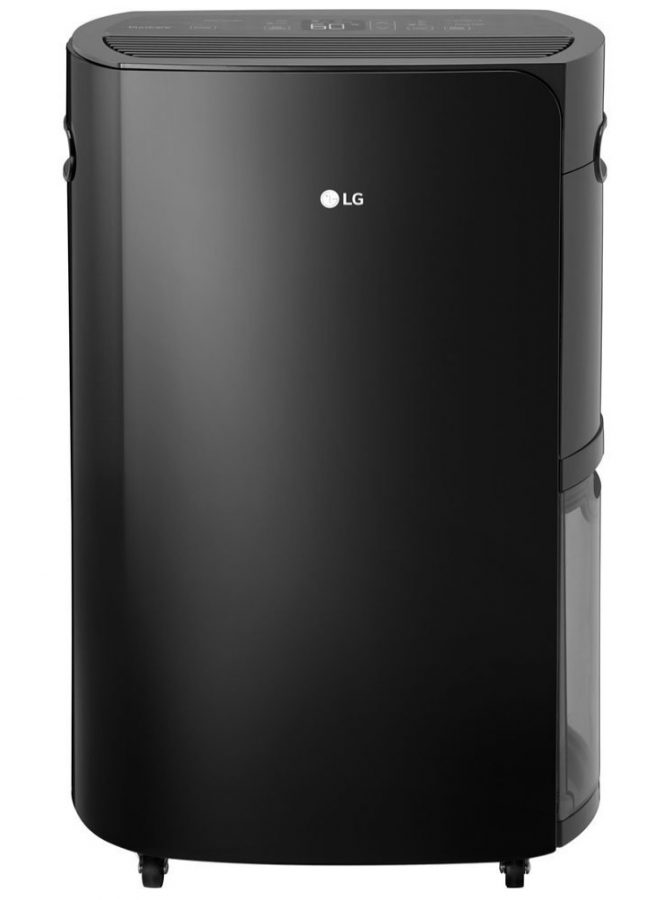 The LG Energy Star dehumidifiers are specially designed to save electricity (to lower your energy bill!)
Includes two dehumidify options — the "high" option removes up to 70 pints of air moisture.
Ideal for larger areas up to 2,000 sq. ft.
As an Energy Star rated dehumidifier, the LG offers low power consumption and good performance!
Also works as an air purifier — removes 99% of airborne particles. (perfect for allergies or respiratory issues)
LG Puricare is a top seller online w/ many positive buyer reviews.
---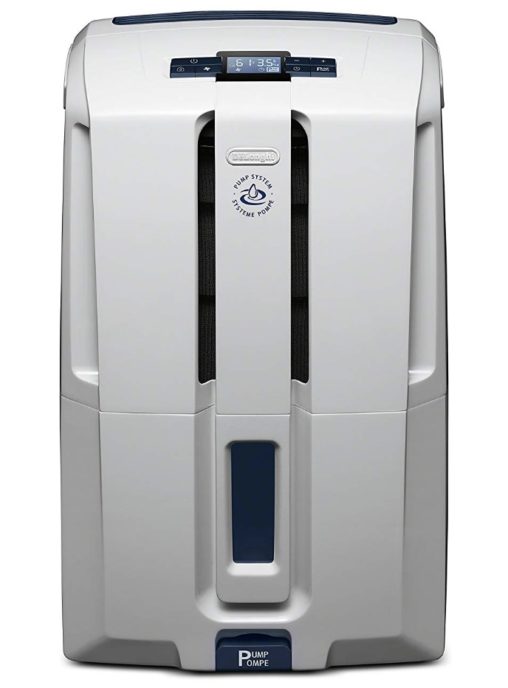 The DeLonghi 70 pint dehumidifier is the best for energy efficiency + humidity control.
Each unit comes with an "ideal humidity" control — simply select your ideal humidity level and let it do the rest!
FYI: Ideal humidity for homes is 40-50% RH (relative humidity)
DeLonghi dehumidifiers is also good for continuous drainage.
As a basement dehumidifier, the DeLonghi models come with a specialized pump system which can discharge water to a drain or up to 16 ft. overhead.
DeLonghi dehumidifiers are available in three sizes:
[table id=30 /]
They also help purify your air — the first dehumidifiers certified "Asthma and Allergy Friendly".
For convenience and efficiency, the DeLonghi dehumidifiers are second to none.
Downside is the higher price tag.
---
What does Energy Star Rated mean?
The ENERGY STAR label on a home device means that it has been designed and built to standards well above similar devices in terms of energy efficiency.
An Energy Star rated dehumidifier each model has been tested and certified for the best energy efficiency – cheaper electricity costs, better quality, higher output, and better durability. It also means that the dehumidifier is a better value for today, and a better investment for tomorrow.
The Energy Star rating is designed to give buyers the peace of mind when purchasing.
As an Energy Star rated dehumidifier you can be assured that it has undergone a strict process for inspections, testing, and meets strict requirements set by the U.S. Environmental Protection Agency (EPA).
Products such as portable air conditioners and dehumidifiers earn the ENERGY STAR label only when an independent third-party (an accredited Home Energy Rater or HERS verified rating) verifies that they meet the EPA ENERGY STAR guidelines.
---
What does HERS stand for?
Known as the HERS Index, it stands for Home Energy Rating System.
This index is the industry standard for measuring a home's energy efficiency. It's also the nationally recognized system for inspecting and calculating a home's overall energy performance.
---
Best Dehumidifier Reviews