CNV Hair Regrowth Helmet.
If you're in the market for hair-regrowth the CNV helmet is one of the best under $500.
Super popular model in the USA it's fairly new in Canada – there's only a handful of options available online.
It doesn't have too many reviews yet, but so far they've been positive!
We were skeptical at first, but after seeing so many positive reviews on Amazon it had us wondering how it really works. A lot of the info below is from the product description, and buyer reviews online.
Compare to others, the CNV hair restoration helmet is a little more affordable.
When I compare the CNV hair cap to similar diode models, I think it's one of the best hair regrowth helmet models under $500.
Below is my review and research!
CNV Hair Regrowth Reviews
As a newer hair regrowth model, the CNV Hair Regrowth Helmet uses Soft Light & LED for hair loss treatment – this helps treat receding hairline, balding or thinning of hair (due to aging) & alopecia.
According to the description, the instructions are straight forward.Use it every 20-25 minutes once every two days for 16-weeks – they offer 180 day money-back guarantee w/ results expected in 3-6 months.
There is also a timer which makes it easy to start, stop, or pause your session.
From the reviews online, the CNV Hair Regrowth Helmet is super comfortable and can be used while watching TV.
The CNV one of the best hair regrowth helmet models in terms of convenience.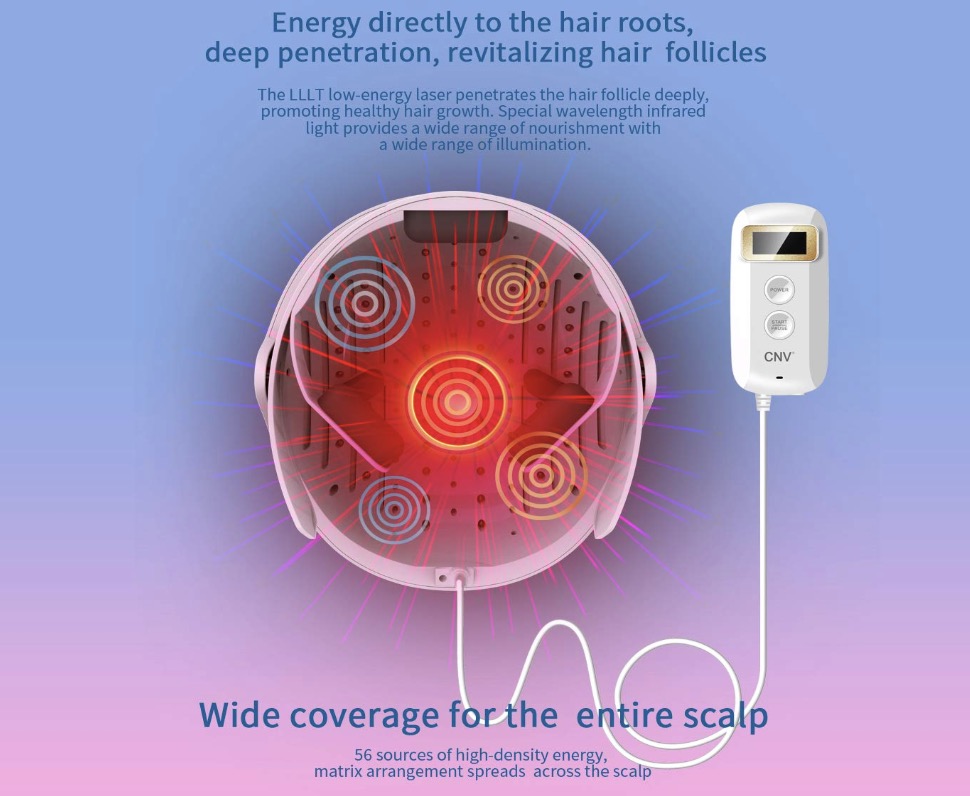 How Hair-Loss Treatment Works:
With aging comes hair loss, receding hair lines, and baldness – technology has ramped up in the last few years to help combat this.
While traditional hair regrowth solutions are more effective, the prices can be pretty high. This makes the new hair helmet models an affordable option for most consumers.
The CNV hair helmet is equipped w/ soft lights using 650 nanometers (nm) of laser power to gently penetrate the scalp with pain-free lasers.
Low level lasers reach 3-5 mm deep on the scalp, to the base of hair follicles.
This supplies cell energy and nutrition to the dormant hair follicles, bringing back blood circulation & stimulating natural hair growth.
Read our review on the iHelmet Hair Growth Helmet.
Who is the CNV Hair Regrowth Helmet for?
Receding hairlines due to age

Men or women w/ thinning or balding hair

Chemotherapy patients

Adults with Alopecia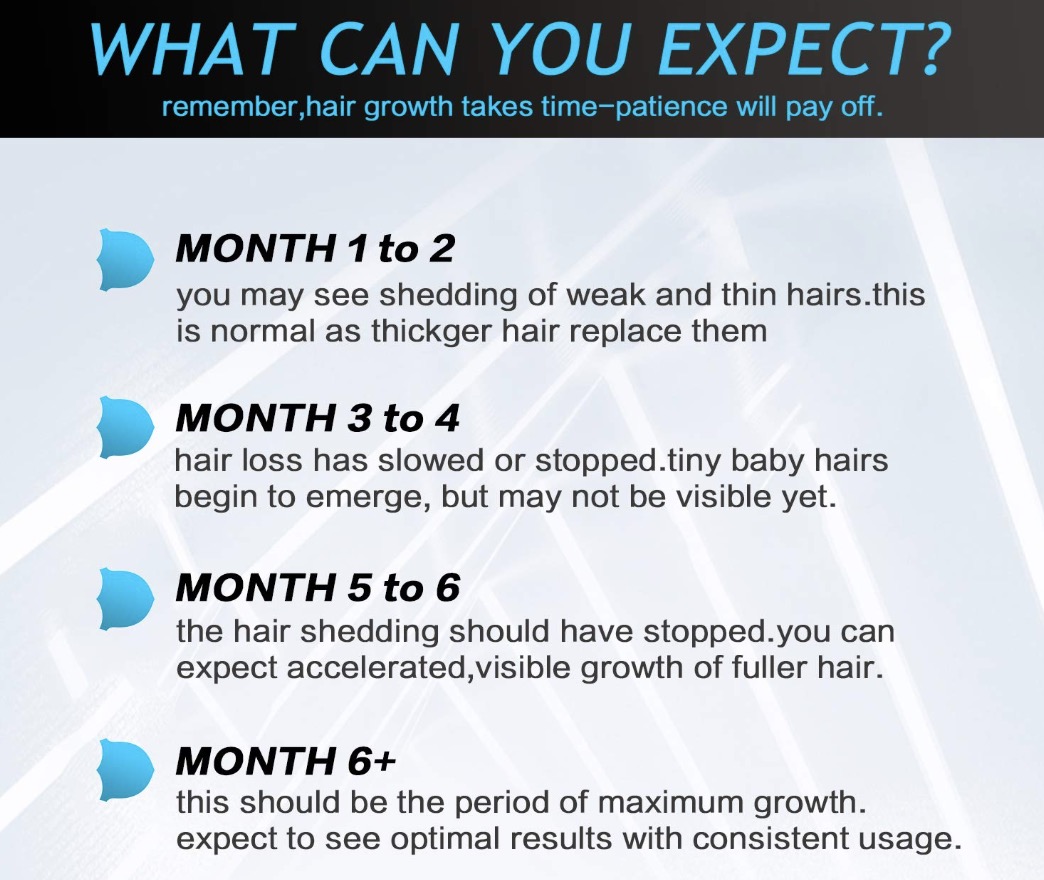 CNV Hair Regrowth Reviews
The CNV Hair Regrowth Helmet is lightweight and it's made of environmentally friendly materials and was FDA cleared (according to the website).
Using the latest hair regrowth technology, the CNV hair helmet uses 650nm Soft Light – it is low level laser-therapy that is safer than traditional treatments. You can also combine it with other hair loss treatments for faster results.
A lot of buyers say they have good results inside 3-months.
Another benefit is the price – the CNV hair regrowth helmet is more affordable than other hair helmets. One of the reason is that it does not include a mobile app. Instead it comes w/ an attached remote control and includes all the necessary settings.
In a clinical study, the CNV hair regrowth helmet increased overall hair growth 92.7% for users – one of the most effective models available.
Hair Regrowth Helmet Overview
Weight: 2-pound

650nm Soft and LED light

Remote control

Comfortable, ergonomical design

Timer for managing session

Suitable on wet or dry hair

Produces thicker, fuller hair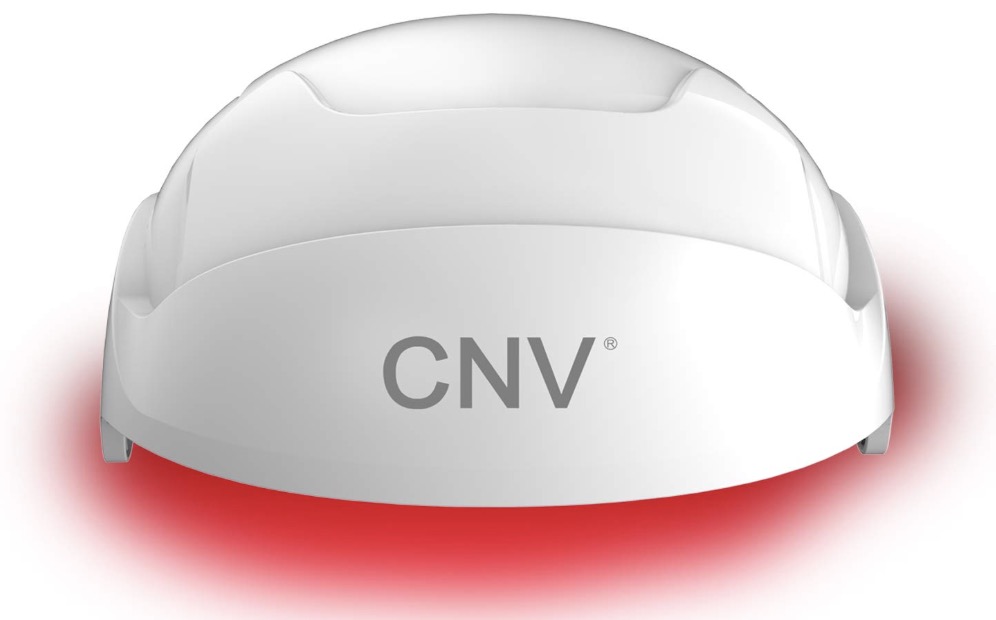 CNV Hair Regrowth Helmet Review
While scientific studies have not yet proven that lasers can regrow hair, testimonies from the CNV Hair Regrowth Helmet produces fast improvements for 92.7% of consumers.
Compared to alternative options, the CNV hair helmet is the most cost effective as well.
It is one of the best hair regrowth helmet models under $500.
Similar hair helmets can cost $1049-1499.
Overall the CNV hair regrowth helmet and treatment is the best option for consumers. It takes only a few 20-25 mins every other day and promises results within 180-days (or your money back).
As one of the few hair regrowth helmet models that is FDA-cleared the CNV helmet looks like a good option.