✅

New Roborock S5 Review 2019.
The RoboRock S5 is a high-end robot vacuum cleaner.
It connects via WiFi and can be controlled manually or through the RoboRock mobile app.
There were a few earlier models by RoboRock, but the S5 is the first to catch on.
Buyers say it has excellent features and is very effective at vacuuming + mopping. They also love the mobile app which has the super advanced functionality.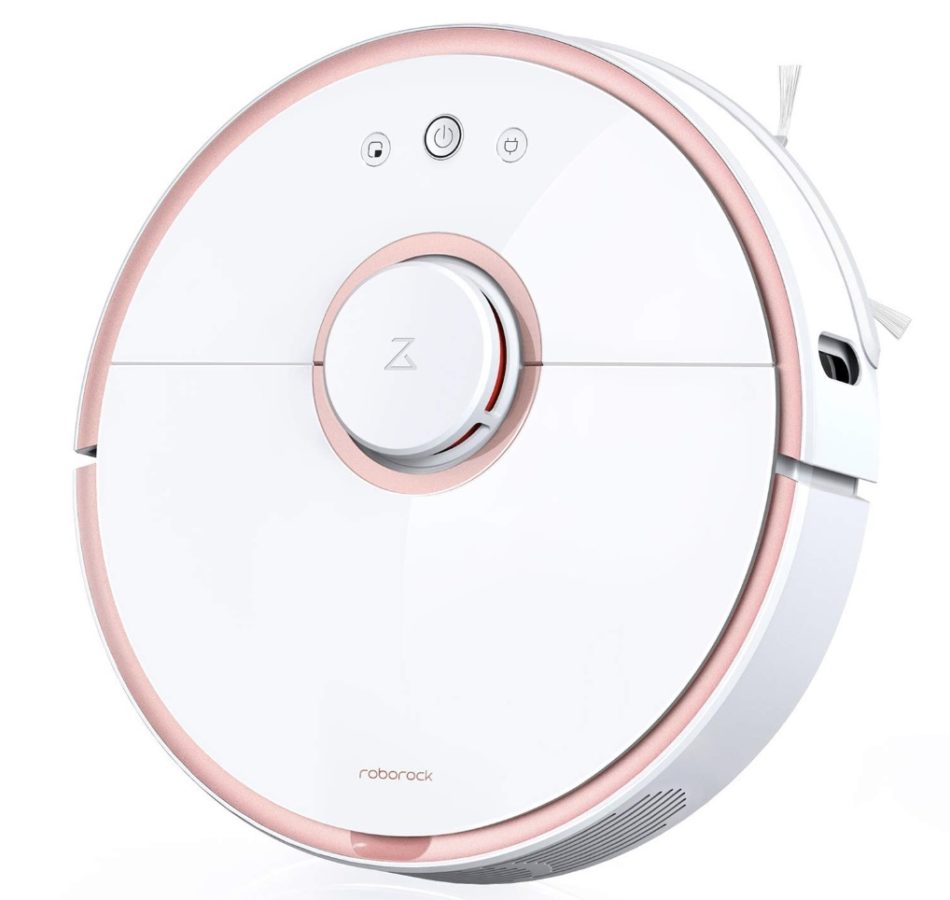 Roborock S5 Robot Vacuum – Overview:
Full mopping capability

Mobile app controls

Room zoning for cleaning specific areas

Long lasting battery = 150 mins

Upgraded suction power (2000Pa)

State of the art mapping function

Fast spinning brushes

Rubber bumper for no-damage

Washable filters

Large dustbin + water tank
What makes it special?

✅ #1. Mopping + Vacuuming
The RoboRock can tackle any flooring type.
Its wet mopping system is effective and won't over-due it.
The mop cloth is attached directly to the water tank — this helps provide the optimal moisture needed for getting the job done.
And you don't have to worry about areas of standing water!

✅ #2. Upgraded Sensors
Equipped with multiple sensors, it can detect floor types, room barriers, path navigation and roll over simple impediments.
If there's a cord on the floor, some robot vacuums return to base — not the S5 though!
And for home navigation it's able to get from point A to B without getting lost.
It knows where rooms start/stop and when to use sensitive brushes  (i.e. walls and near furniture).

✅ #3. Mobile App Function
Easily control your Roborock using the app — it's equipped w/ top-of-the-line navigation and constructs a map for each room.
Using the app, you can send the S5 to exact rooms or areas.
You can also receive realtime status updates — want to know which rooms are finished? or want to prioritize a room? No prob!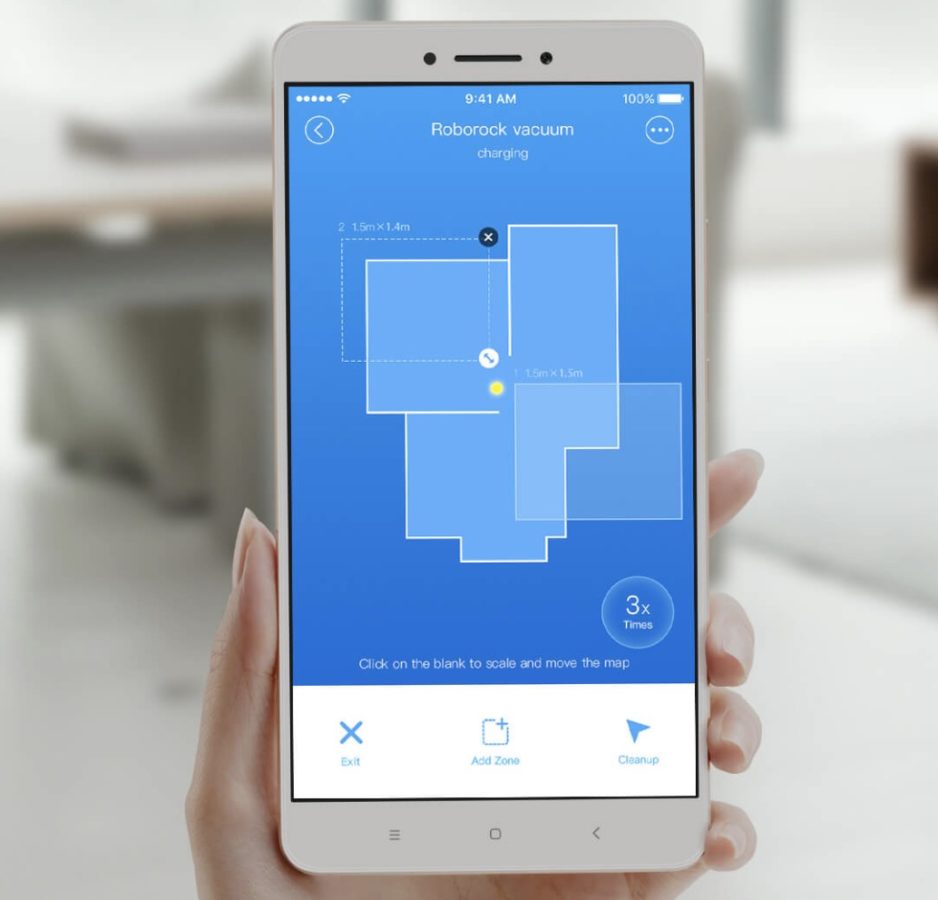 Roborock S5 Review – Conclusion:
With a long-lasting battery (150-mins) and mopping functionality, the Roborock S5 is one of the highest functioning robot vacuums available.
There's only a handful of robovacs w/ the mopping option and many aren't the highest quality. The S5 is the exception.
Buyer say it's extremely effective at mopping and vacuuming.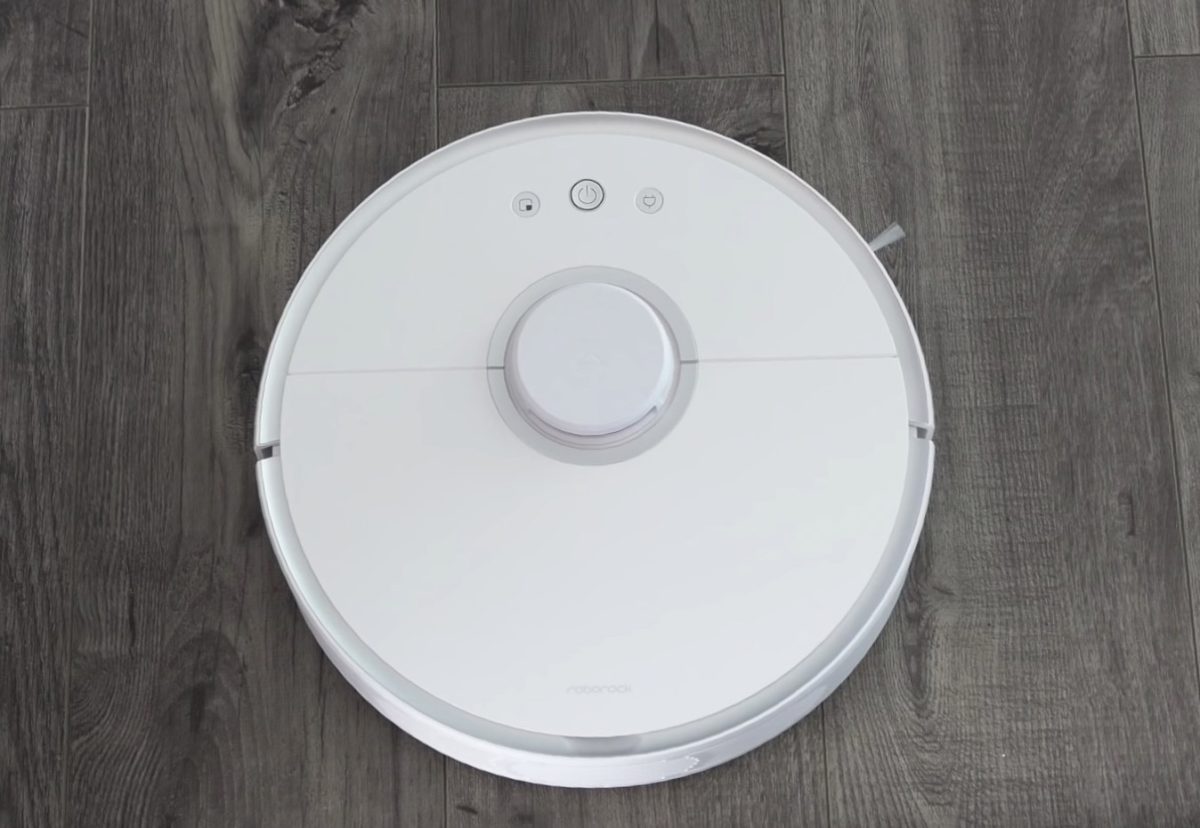 The downside is the price — it's more expensive than most others.
A few Roomba vacuums dwarf it on price, but overall it's nearly 2x the price of normal vacuum-only models.
However, with so many positive reviews it seems to justify the higher price.
If you have a budget, it looks to be a solid option.
Help Advisors Product Rankings:
Top 10 Roomba Vacuums
Top 10 Best Robot Vacuums
Best Robotic Pool Cleaners
Favorite Air Purifiers
Roborock S5 Review – Related:
Roomba 980 Full Review
Deik Robotic Vacuum Cleaner & Smart Mop Review
ILIFE V8s Robot Vacuum Review
Evovacs Deebot Ozmo 601 Robotic Mop & Vacuum
ILIFE A8 Robot Vacuum
ECOVACS Deebot N79S