Best Robot Vacuum Reviews.
Robotic vacuums have come a long way in the last couple years.
Modern "RoboVacs" include top rated features — smart mobile app controls, turbo suction, longer battery, shorter recharge
To help you find the right one, here's our list of the best robot vacuums in 2019.
Robot vacuum prices range, $159 – $950.
Best Robot Vacuum Reviews

Eufy BoostIQ RoboVac 30C Max is a super thin, yet powerful robot vacuum.
WiFi control via your phone and offers high-power suction of 2000Pa – great for carpet and dog hair!
Battery: 100-mins
Price: Medium
RoboVac 30C MAX lets you clean your home from your smartphone.
Buyers love that they can set a schedule or direct it to specific areas in your home. User-friendly mobile app is easy for anyone to use!
Compared to other robot vacuums, the RoboVac 30C Max is also very quiet – some users like running it at night.
Good price w/ lots of positive buyer reviews!

Ecovacs Deebot 500 is one of the best robot vacuums released in 2019.
It is an upgraded version of the Ecovacs Deebot N79S w/ better battery life, more suction power, and mobile app controls.
Battery Life: 110 minutes
Pricing: Affordable
For vacuuming, the Ecovacs Deebot 500 includes a specialized roller brush with a bristle and two spin brushes.
It is one of the best robot vacuums w/ Wi-Fi connection for vacuuming modes.
Auto mode – regular vacuuming
Edge Mode – cleans along edges
Spot mode – high suction
Buyers like its slender height which lets it get under tables, dressers and beds.
Good buyer reviews and affordable price!

The ILIFE V8s is an affordable option for homes w/ lots of hard flooring.
It includes 6 cleaning modes and new mopping function — it mops in blocks (23 ft. x 23 ft.), making it very efficient.
Cleaning: up to 100 mins
Pricing: Affordable
V8s also comes w/ new floor-detection sensors.
If it senses carpeting or high-dirt areas, it increases 5X suction — powerful enough for deep particles and dog hair!
Also comes w/ remote control + large 0.75 dustbin.
Lots of positive reviews + affordable price!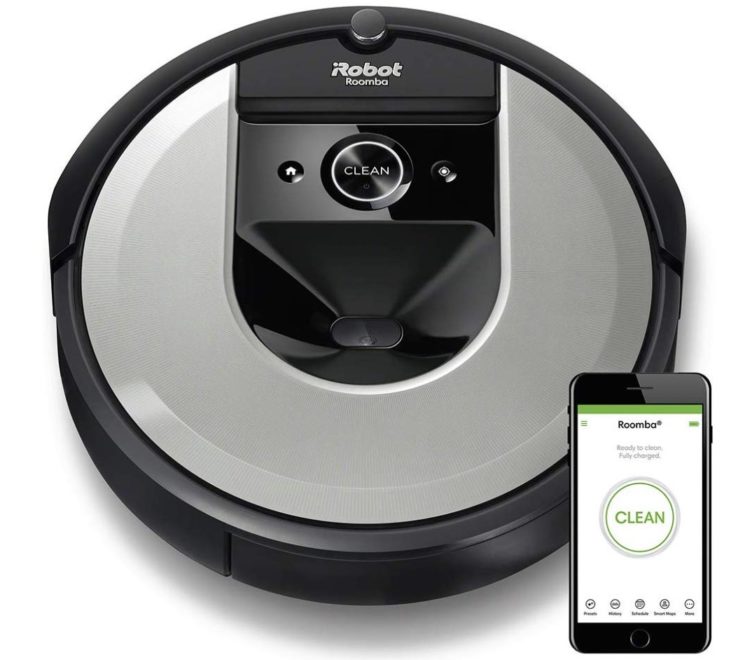 Roomba i7+ comes an extra-large base which lets it hold 30X the debris than any other Roomba vacuums.
Buyers love it because it is very good at picking up dog hair (even clumps of dog hair!)
Cleaning: 90 – 120 mins
Pricing: Expensive
Power-Lift Suction provides 10x the suction power.
Roomba i7+ uses a 3-stage cleaning system — for any type of surface, it offers multiple brushes and specialize vacuum filters (so it does not clog).
It is also compatible with the Roomba iHome App — control it remotely from anywhere!
Lots of happy buyer reviews, but it is also the most expensive on the market.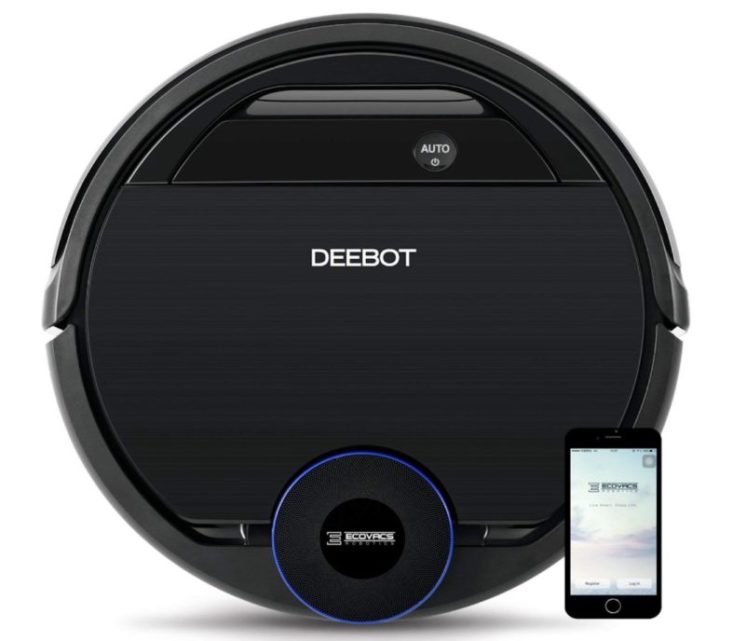 The Deebot Ozmo 930 is a high-end robot vacuum and mop.
It comes with Power Boost which doubles the suction power for carpets — this makes it very effective in picking up dog hair or long human hair.
Dual rotating brushes w/ multiple detection sensors make it extremely efficient.
Battery Power: 110 mins (per charge)
Charge Time: 4-hours
Buyers like how quietly it operates – compared to other robotic vacuums it runs 20-30% less sound. (under 69.5 decibels)
When mopping, the intelligent water pump precisely controls water flow.
The larger size water tank stores plenty of water for mopping big areas.
Read Full Ecovacs Deebot Ozmo 930 Review >>
Some users report that the Ozmo 930 can mop up to 1,200 sq. ft. on a single run.
When the power supply runs low, it finds its way back to the docking station and recharges on its own. Automatically resumes its cleaning path once the battery is charged.
It is more expensive than others on my list, but overall it looks to be a solid option.

The Eufy BoostIQ comes with a triple-filter vacuum and mobile app control.
BoostIQ's powerful suction of 1500Pa is strong enough to pick up 99.8% of particles in carpeting.
Power: 100 mins
Pricing: Affordable
It also features a "Quiet Clean" mode that lasts 100 mins per charge — buyers confirm it is relatively quiet and great for night cleaning.
As a triple filter vacuum it has a special filter for the smallest particles + dog/human hair.
Best of all, you can schedule or command using the mobile app.
Overall, the Eufy BoostIQ is an affordable option w/ positive reviews.

ILIFE ILIFEA804 A8 Vacuum is a quiet operating vacuum w/ affordable price.
Compared to similar vacs, the A8 is very quiet at 64 decibels — using the mobile app, you can select the lower power level and run even quieter at night.
It also comes w/ advanced suction — perfect for large carpeted areas or picking up hair.
Battery life lasts 130 mins per charge.
In terms of price, the ILIFE A8 is one of the best robot vacuum cleaners with 2+ hours battery life.
Overall it is a very affordable vacuum w/ solid features.

The eufy RoboVac 11S is one of the slimmest robot vacuums – only 2.85 inches tall.
Slim height is what makes it unique — the RoboVac easily gets under furniture other robot vacuums can not:
beds, coffee tables, couches, dressers, etc
It comes equipped w/ a high-end battery for extended operation.
Standard suction: 100 mins
Boost suction: 60 mins
BoostIQ allows eufy to sense flooring type and choose the appropriate suction power.
For areas requiring higher suction, the RoboVac 11S will auto increase suction.
In terms of price, the eufy BoostIQ 11S is very affordable + has very positive buyer reviews.

The Ecovacs Deebot 900/901 is a true smart home, robot vacuum.
It uses a unique 3-stage cleaning system — it is very good for picking up clumps of dog hair or particles within carpets.
Battery: 120 mins
Suction: 1000Pa 
Pricing: Affordable
The new helix brush design also helps reach deep within the carpet.
Best part is the mobile app functionality. It connects to your WiFi and updates new features as they are released.
One of the newest updates is "Targeted Cleaning" mode – Using the app, you can send tell the Deebot 900/901 to a specific area or cluster of rooms.
Deebot 900/901 is a little expensive, but is a top seller on Amazon.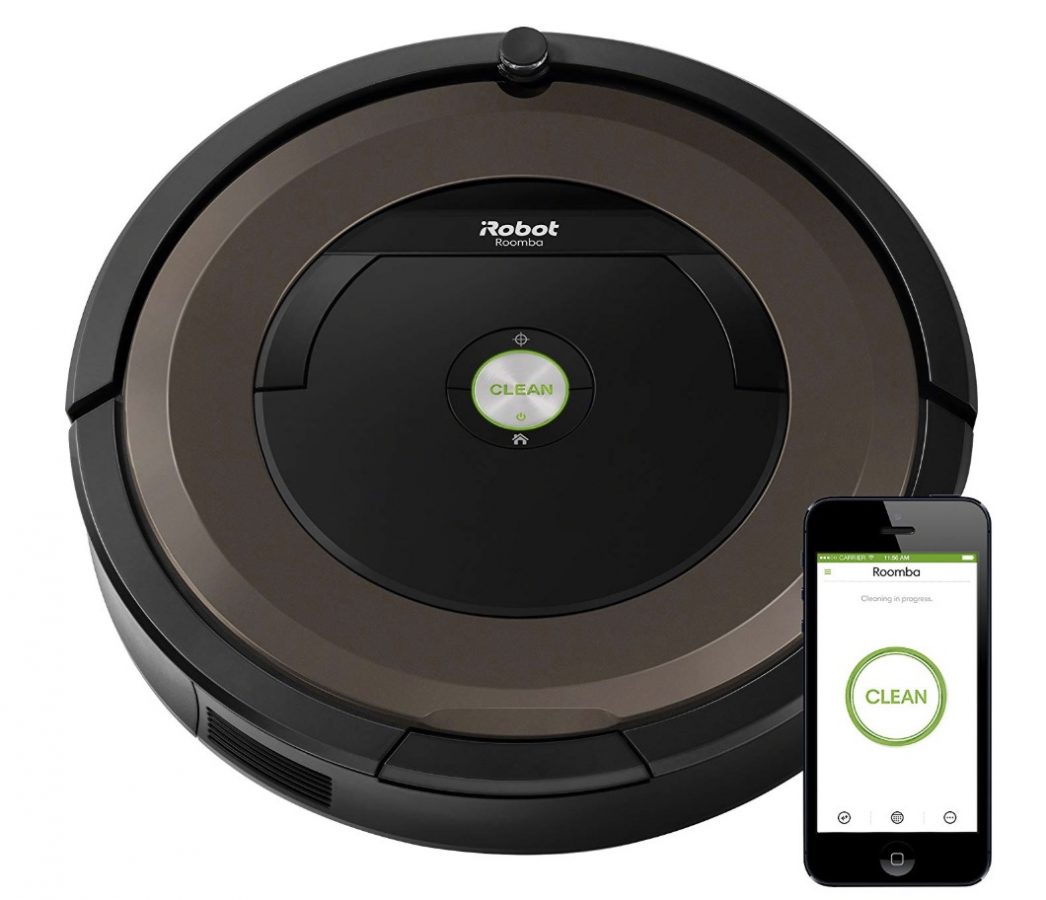 The Roomba 890 vacuum is moderately priced and offers amazing suction power.
It connects via WiFi and is compatible w/ the Roomba mobile app.
Battery: 90 mins
For performance it includes floor-detection sensors — it automatically increases suction capacity for rugs/carpets and is able to pull embedded particles.
Using iRobot's advanced mapping it is unlikely to get lost. You are also able to send it to specific areas of your home using the LED barriers.
Battery life is 90 mins per charge — should be enough for most homes.
Roomba 890 has lots of positive buyer reviews.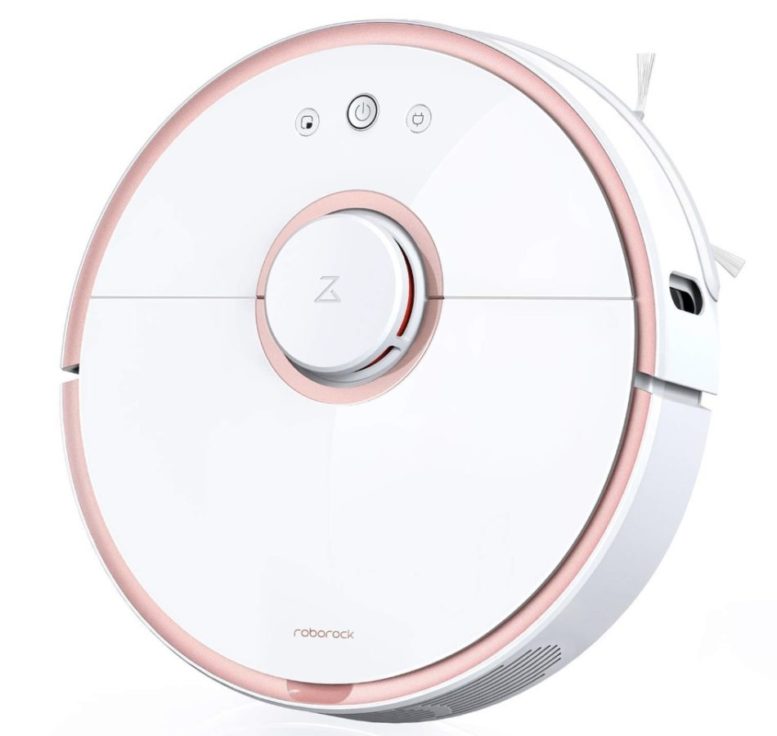 The new Roborock S5 Robot Vacuum is expensive, but super quiet vacuum and mop setting.
Using the mobile app you can seamlessly command it to vacuum or mop specific areas — buyers love the ability to schedule cleaning and interchange mopping and vacuuming.
Battery: 150 minutes
Suction: 2000Pa
What I really like is how easily the S5 auto navigates your home – and using the mobile app you can plan + schedule cleaning sessions from anywhere.
Roborock S5 comes w/ variable-speed side brush which runs between 130 RPM and 330 RPM (strong suction)
Read Full Roborock S5 Review >>
Built-in sweeping system enables maximum absorption of dust while the mopping mechanism is designed to avoid drip marks and water streaks.
Expensive model, but comes w/ the 2019's newest features.

Looking for a robot vacuum w/ mobile app control and affordable price?
The newly upgraded Deebot N79 comes w/ auto-clean mode, smart motion navigation and 3-tier cleaning system.
Battery Life: 100 mins
Pricing: Medium
Helix brush design is one of the unique features — reaches deeper into the carpet and does well along wall borders + corners.
In terms of performance, the Deebot N79S offers 4 cleaning modes:
1.) Auto-clean mode: full house clean
2.) Edge cleaning: for wall borders
3.) Spot cleaning: have it vacuum a specific area in your home
4.) Max suction: great for carpets and picking up pet hair
Buyers love the mobile app — easily activate it from anywhere and get realtime status notifications.
Battery life is approx. 90 mins per charge.

The Roomba 690 is one of their most affordable models + includes mobile app functionality.
With its chic design + versatile features that have made it one of the most popular Roomba vacuums online.
Using iRobot's 3-stage cleaning system the Roomba 690 uses multi-surface brushes, an edge brush, and enhanced suction power.
Dirt Detect sensors auto alert the 690 to increase power when stumbling upon extremely dusty or dirty areas.
Paired w/ 3-stage cleaning system, it is ready for any type of floor surface.
What has made it popular is its affordable price and mobile app compatibility.
Best Robot Vacuum Reviews 2019:
Roborock E20 Robot Vacuum Review
Top 8 Best Robot Vacuum and Mops