Balichun Mattress Topper.
The Balichun Pillowtop cover is an affordable mattress pad offering 8 – 21 inch pockets (depending on bed size).
Mattress cover is made of 300TC natural cotton that's breathable and fast-drying.
Buyers really like it in the summertime when having a breathable mattress cover really helps — breathable fabric helps decrease heat and dries faster if you tend to sweat.
Highlights:
Creates softer mattress

Beds look "more full" (and thicker)

Hides lumps in older mattresses

Extend the life of a mattress

Provides extra support on neck + back
Balichun Mattress Cover Review
With so many mattress covers on the market it's hard to know which is best.
The Balichun cover has tons of positive buyer reviews and is relatively cheaper than similar covers.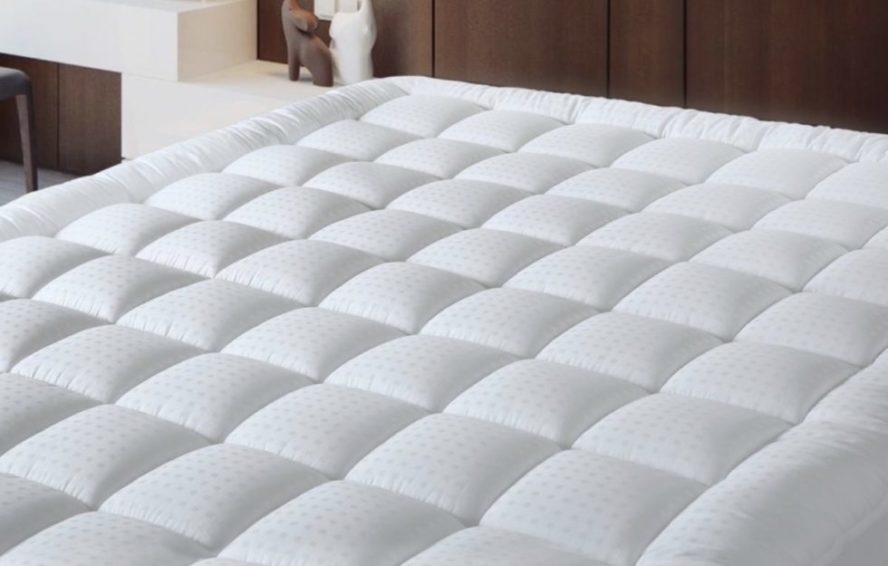 Being made of hypoallergenic cotton it doesn't ruffle while sleeping and is practically silent.
It's also machine washable — unlike a duvet, the entire pillowtop can go into the wash. No need to detach or reattach the cover… simply throw it in the wash and you're good to go!
** Also read Top 10 Best Weighted Blankets
Overview
Sizes options: 6

Twin ; Twin XL ; 

Full 

Queen ; King ; California King

Machine washable = very easy to clean!

Hypoallergenic cotton (skin friendly)

Breathable material – great in the hot months

Ultra soft + comfy

18 inch pockets
Balichun Mattress Topper
The Balichun mattress topper is made w/ hypoallergenic cotton — for those w/ skin allergies, this might be the one for you. Mattress texture is incredibly soft and also avoids dust mites.
Material: Breathable cotton
Pricing: Medium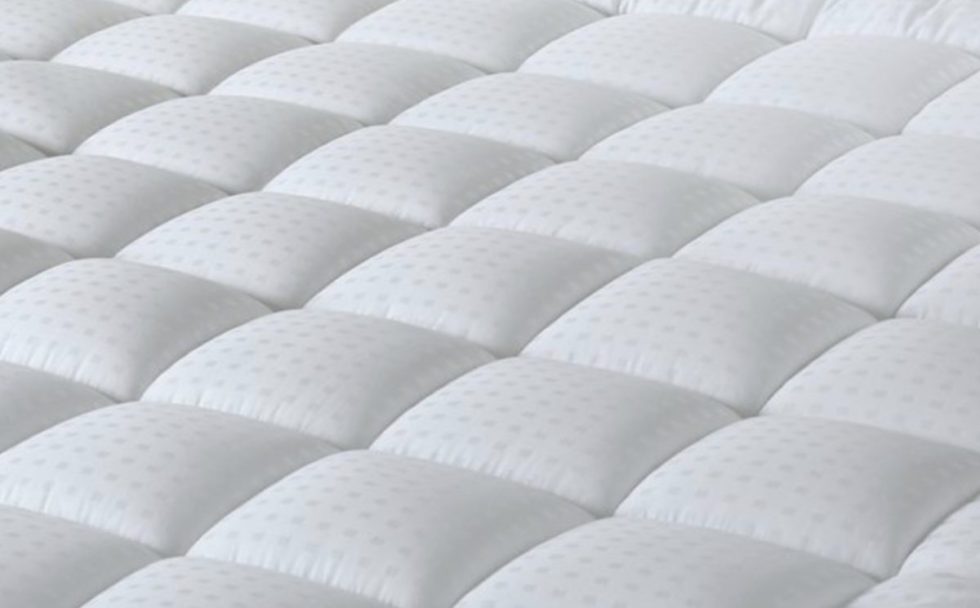 Conclusion
Depending on bed size, the pillowtop pocket size ranges 8″ – 21″.
Buyers say that the cover is extremely comfortable — multiple buyer reviews say that it helps alleviate stress on their hips (for side-sleepers) + softens the most firm mattresses.
The Balichun pillowtop mattress cover has tons of good reviews online.
If you're looking for an affordable way to soften your bed, I think it's a great option — it's also machine washable, fast drying and available in multiple sizes.
---
BaliChun Mattress Pad Review