Harny mattress pad review.
The Harny Mattress topper is an affordable mattress pad w/ top buyer reviews.
It's made of 100% natural cotton that's breathable + cooling.
Reading reviews, buyers love it in the warmer months — fabric is breathable and absorbs moisture quickly (which helps with night sweating!).
Mattress pad features:
Helps soften beds that are too firm

Removes lumps + bumps (especially for older mattresses)

Extend the life of a mattress

Provides extra joint and back support
Harny Mattress Pad Review:
There's lots of mattress covers on the market, but this one stood out because of it's newness + outstanding buyer reviews.
It's one of the highest reviewed products I've come seen online.
Buyers describe the Harny Mattress Topper as fluffy, silky, super soft, and "great for back pain".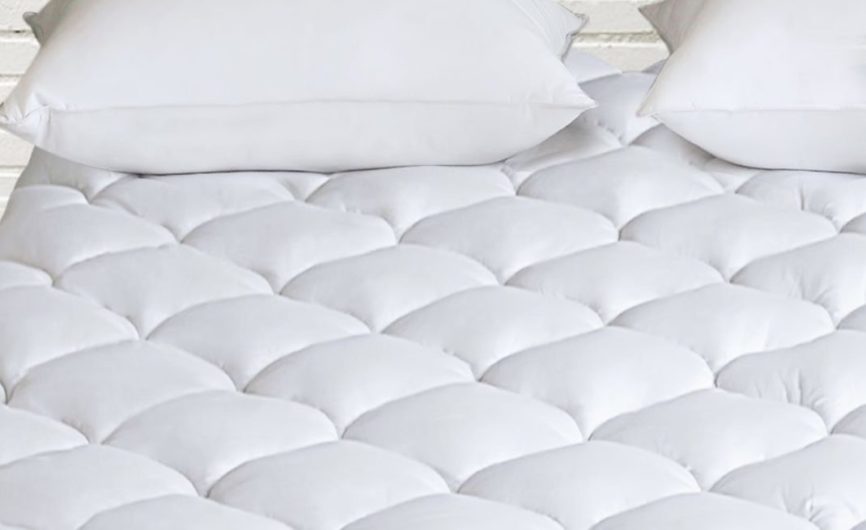 Features & Specifications:
Mattress pad sizes: 6

Twin ; Twin XL ; 

Full 

Queen ; King ; California King

400TC cotton pillow top mattress pad

Fully machine washable

Hypoallergenic cotton (skin friendly)

Breathable material – great in the hot months

Ultra soft + comfy

18 inch pockets
Great for side sleepers!
Side sleepers tend to twist their bodies at night hence sleeping at strange angles.
As a mattress add-on, it helps provide some support, but is meant to give your bed a softer, plush feel.
Buyers love the deep pockets — they say their bed looks "fluffier" and balances their weight when side-sleeping.
Material: Breathable cotton
Pricing: Medium

Harny Topper Fabric:
The Harny topper is made of a special hypoallergenic cotton — beneficial for anyone w/ skin allergies + protects against dust mites.
It's also made of a breathable type of cotton, which creates a cooling sensation and absorbs moisture.
If you tend to over-heat or sweat at night, the Harny pad dries incredibly quickly. (confirmed by buyers)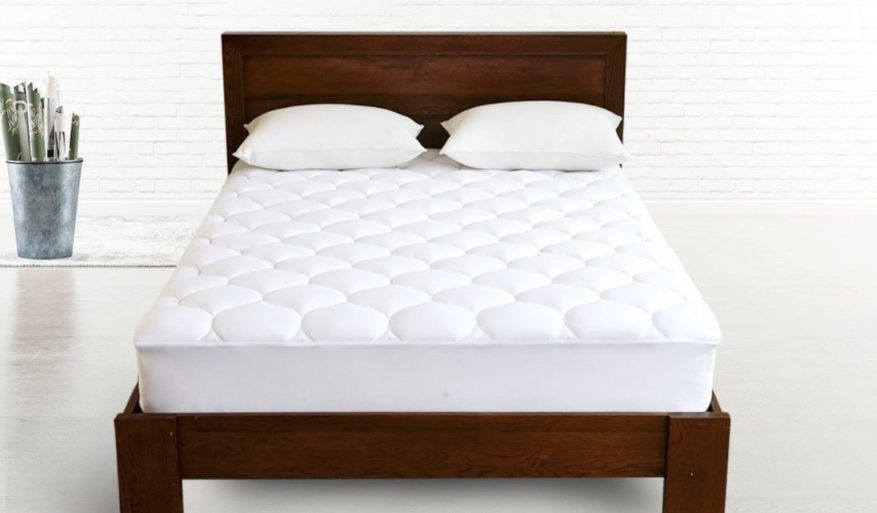 Conclusion
For the most part buyers appear to love the Harny Mattress Topper — it helps keep them dry from night-sweats and is 100% machine washable.
With an affordable price + lots of positive buyer reviews, I think it's the best mattress pad available.
Feel free to let us know what you think!
Harny Mattress Pad Review
BaliChun Mattress Cover Review
Top 8 Memory Foam Mattresses
Best Rated Air Purifiers for Home
Top 10 Best Air Mattresses
10 Best Home Humidifiers
Top 10 Best Memory Foam Pillows