Best Rated Cordless Leaf Blowers.
Leaf blower ratings:
#1.) Husqvarna 320iB Leaf Blower
#2.) Worx WG575.1 Cordless Blower
#3.) Makita XBU02Z Leaf Blower
#4.) Greenworks BL80L2510 Electric Blower
#5.) Dewalt DCBL720P1 Leaf Blower
#6.) Worx Turbine 56V Cordless Blower
#7.) Toro UltraPlus 51621 Review
#8.) DeWalt FlexVolt Blower Review
#9.) Greenworks PRO Cordless Blower
#10.) Coming soon!
FYI: links go to Amazon (had lowest leaf blower prices)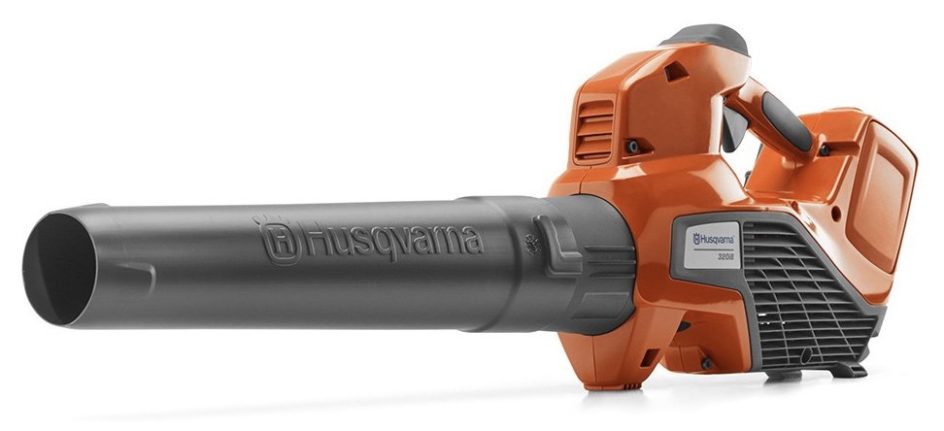 The new Husqvarna 320iB is a 40V battery powered blower.
Most unique feature — it's a noiseless leaf blower.
Speed: 120 MPH
Air Volume: 410 CFM
It's equipped with a high torque, brushless motor which increases efficiency and vibration.
The axial fan design is the secret to its quiet performance — it muffles the engine and decreases vibration on the hard components.
Husqvarna 320iB is also emission-free and very lightweight (only 5.7 pounds).
Lots of positive reviews so far.
It's expected to be a top seller in 2019.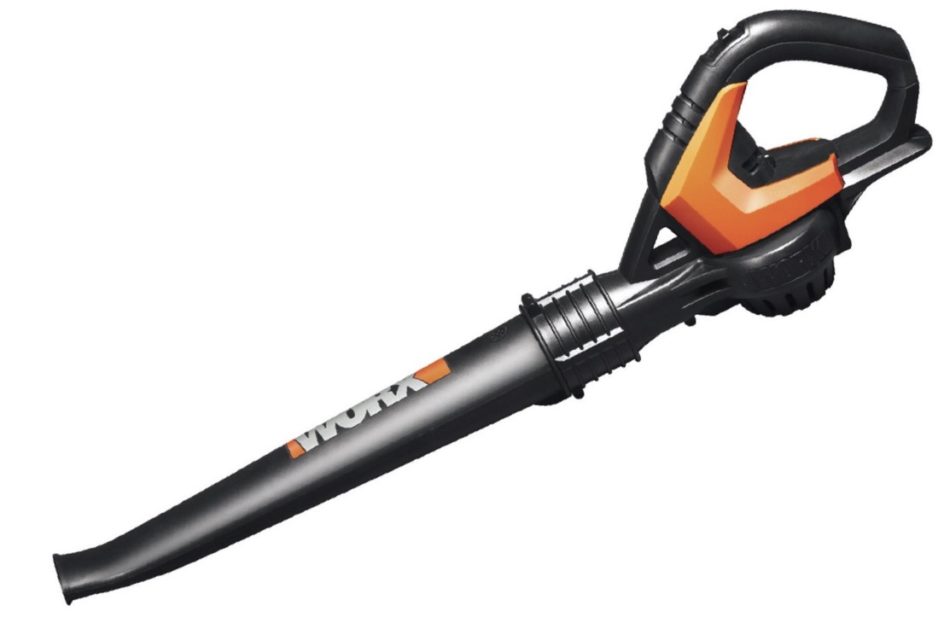 The Worx WG575 is a cordless blower that offers a lot of versatility.
Worx cordless blower is designed for a 32V battery and can run for 20-25 mins per charge. (recharge takes 2-3 hours)
Speed: 120 MPH
Air Volume: 80 CFM
As you can see it comes with a longer tube — this helps with precision-type jobs.
Driveway debris

Cleaning a wood deck

Garage cleaning
Worx WG545 also comes with 8 attachments, providing a wider range or more direct blowing power.
It's also very lightweight at only 4 pounds. Perfect for homeowners!
Lots of positive reviews + affordable price.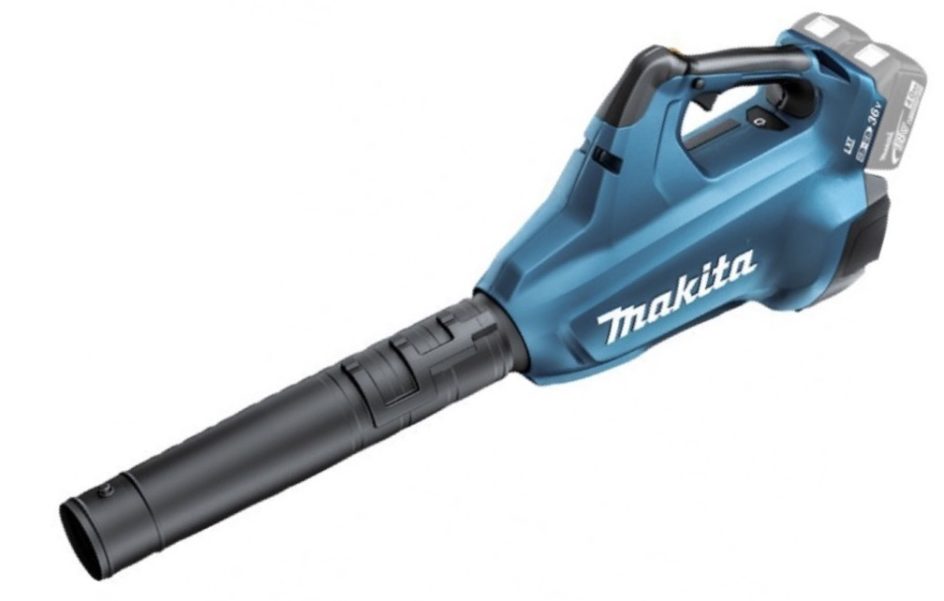 The Makita XBU02Z leaf blower offers the longest run-time.
It includes duel 18V LXT batteries (36V) for increased time-usage and delivers high blowing speeds. up of 120 MPH.
Battery Life: 29 minute
Blowing Speed: 120 mph
Buyers love how easy it is to toggle speed w/ the volume selection dial. You can also use the speed control trigger (near the handle) for maintaining blowing velocity.
The upgraded design provides lower noise + emissions-free operation.
ANSI B 175.2: achieved sound pressure rating of 61 decibels.
Makita XBU02Z is a little heavier than other blowers on my list, but not bad considering its power velocity and battery length.
Very good buyer rating online.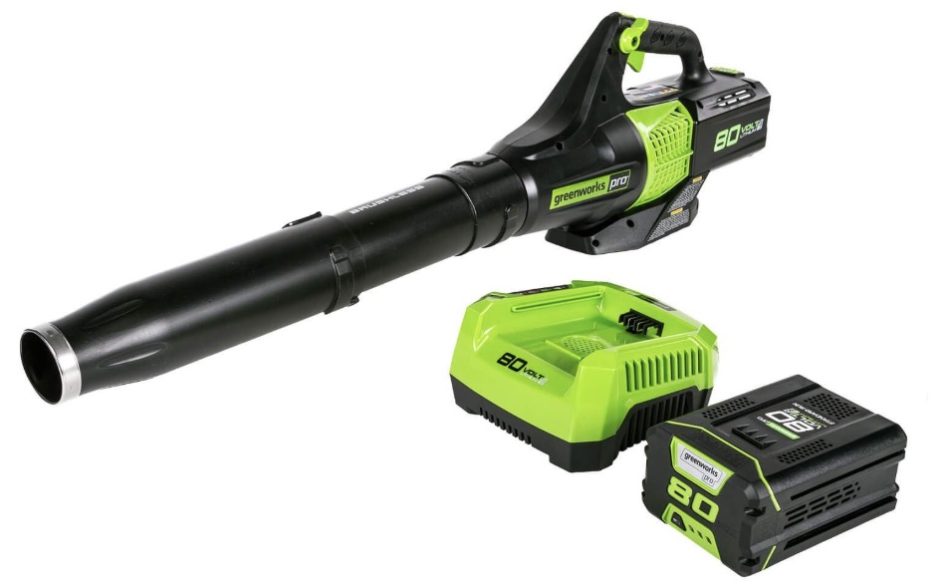 The Greenworks BL80L2510 is a gas-equivalent, electric leaf blower.
It comes equipped with a powerful brushless motor and 2.5Ah rechargeable battery.
Run time: 22 mins
Recharge: 40 mins
Includes a new Turbo Button that boosts blowing speed to 145 MPH and air velocity to 580 CFM.
As an electric powered leaf blower, it has similar power as gas-powered blowers — and without the noise or emissions!
Included features:
Push button starter (no pulling)

Variable speed trigger

Speed cruise control
Greenworks Pro Axial is also lightweight — only 10 pounds.
It's a newer model, but so far has gotten very good customer feedback.

The DeWalt DCBL720P1 20V cordless blower was a top seller last year.
It weighs only 7 pounds and offers enough power for most household jobs.
Speed: 90 MPH
Air velocity: 400 CFM
Buyers say it's very easy to change speeds — it comes with a variable speed trigger and speed locking feature.
Dewalt cordless blower also offers quiet operation at 61 dBs (lower than comparable models).
It's a good, basic leaf blower for an affordable price.
#6.) Worx Turbine Cordless Blower
The WORX 56V is a high-powered, handheld leaf blower.
Most popular model is the battery powered Worx 56V Turbine blower — generates air speed of 125 MPH and 465  CFM (air velocity).
Run time: 9-14 mins.
It includes new Hyper-Stream air nozzle — lets you easily adjust air speed or switch to turbo mode (for larger piles).
For a handheld leaf blower it's very lightweight at 8.1 pounds.
Worx Turbine blower is more expensive than most, but very good buyer ratings.
The Toro UltraPlus blower is more powerful than others on my list.
Speed: 250 MPH
Air velocity: 350 CFM
As an electric leaf blower it's easy to adjust the speed and mode.
Below the handle there's an adjustable speed dial and speed-lock feature — it's also a push-start cordless blower so you can always turn it off, adjust the speed, and turn back on.
The Toro UltraPlus is a 3-in-1 blower:
leaf blower, vacuum, and leaf shredder
One of the downsides is that it's a little heavier at 8.9 pounds.
Lots of positive buyer reviews + affordable price make it a top choice.

The DeWalt FlexVolt is a lightweight cordless blower w/ max speed of 175 mph.
Includes multiple features such as variable speed and speed lock — make it easy to conserve battery power.
Buyers say is great for regular, household tasks:
removing debris from driveways, piles of leaves, or removing light snow.
If you're using it as full driveway sweeper – I suggest the Toro UltraPlus Blower listed above.
Good buyer rating w/ affordable price tag.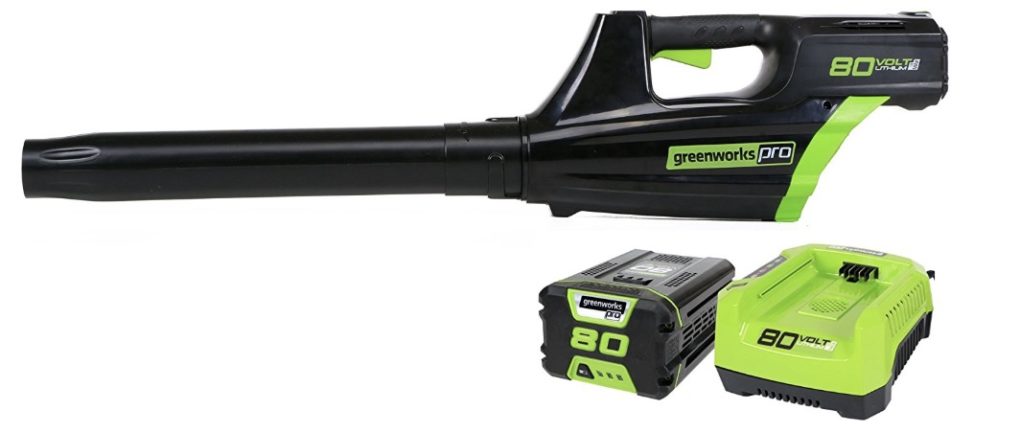 The Greenworks PRO leaf blower is similar to the Greenworks Pro Axial.
It's not the strongest blower on my list, but it the dual battery design offers better run-time than others.
Run time: 70 mins
In terms of power, the brushless motor generates speeds of 125 MPH and air velocity of 500 CFM.
** similar power as 32cc gas engine leaf blower
Greenworks cordless leaf blower offers 3 variable speeds and push-start ignition.
It's an expensive cordless blower, but buyers love the long battery + easy controls.
** We will update #10 best cordless leaf blower soon!
Best Cordless Leaf Blower Review:
Top 10 Best Lawn Mowers
Best Rated Backpack Leaf Blowers
Top 10 Best Wood Chippers