Best Air Purifier UK 2019.
The popularity of air purifiers have sky-rocketed in the last few years.
They've also become much more affordable and include longer-lasting filters, quieter operation, and portable design.
With so many air purifier models here's our top list for 2019. For ranking we based each on price, performance, and overall buyer ratings.
Best air purifier uk review: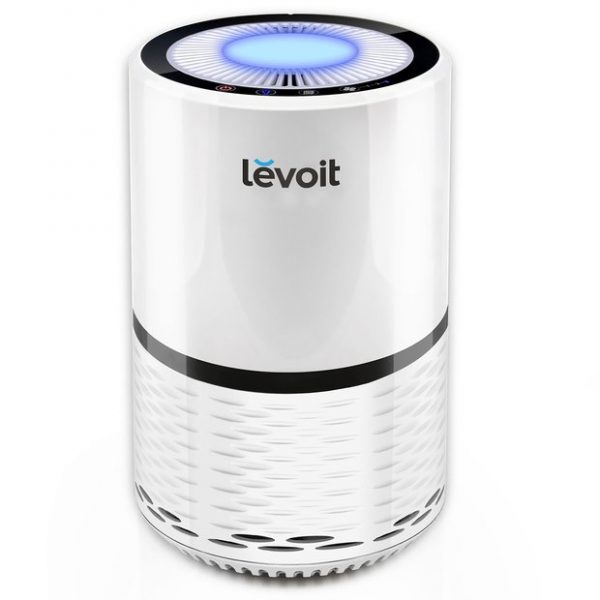 The Levoit is a brilliant, compact purifier built w/ HEPA technology.
It features a 3-stage air filtration system to remove 99.97% of airborne particles.
Rooms: 12 sq. metres
Noise level: 50 decibels
Each purifier comes w/ specialized carbon filter — this is what's needed for removing the smallest air particles: odors, pollen, dander + some smoke
There's 3 speed settings which are all very quiet (perfect for running at night!)
You'll also love that they're light-weight, only 3 kgs.
Lots of positive buyer reviews + very affordable.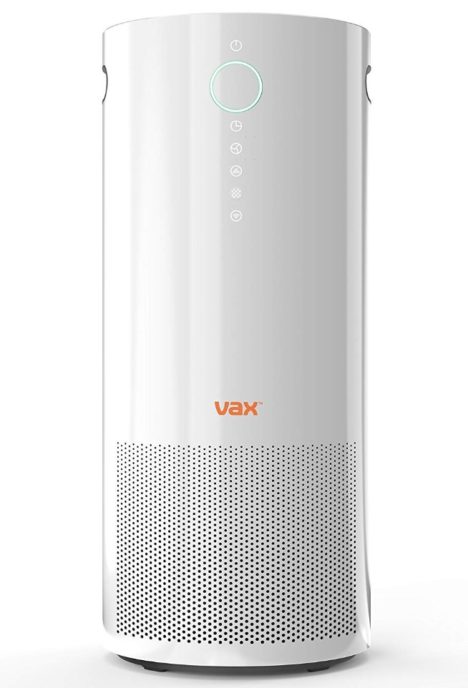 The Vax Pure Air 300 is a newer model available in the UK.
It comes with a 360° air filter which removes 99-percent of harmful particles (including smoke and odors).
CADR Rating Smoke: 428 m³/hour
CADR Rating Pollen: 399 m³/hour
CADR Rating Dust: 391 m³/hour
As a household air purifier, it is excellent during allergy season. Powerful enough to eliminate mostly all traces of pollen and ragweed.
Vax Pure Air is available in 2 sizes:
Vax Pure Air 200: AC02AMV1 (105m²)
Vax Pure Air 300: ACAMV101 (120m²)
Both models offer 5 speeds, including a new Night Mode which keeps it whisper-quiet.
Buyers confirm that it's super quiet compared to similar air purifiers — they also love the remote control which lets you adjust speed.
It's more expensive than most, but has upgraded air filters and lots of positive reviews.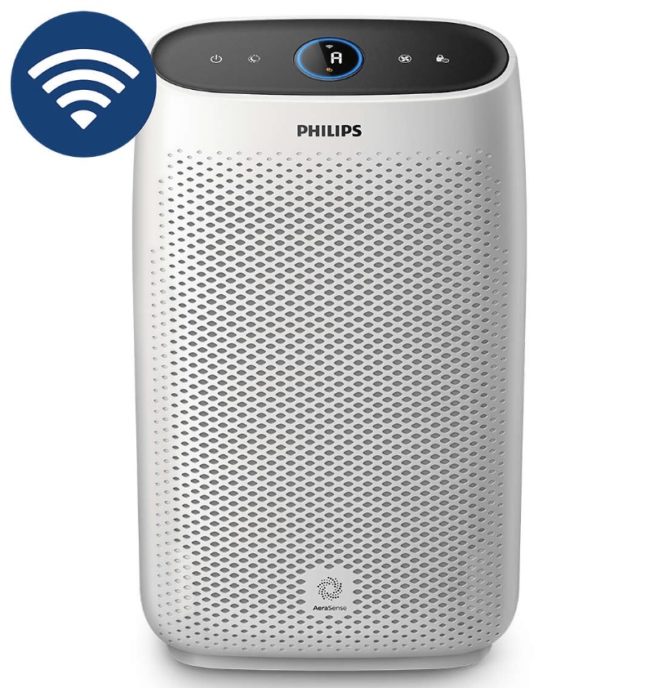 The Philips 1000ai comes with professional-grade air filters.
Room size: 63 sq. metres
It is one of the few which monitors + auto adjusts speed to maintain the highest quality air level.
There are 3 modes of operation:
general mode, night mode (very quiet), allergen mode
Philips 1000i is the best UK air purifier for people with seasonal allergies — buyers confirm that it's also very good at alleviating pet allergies.
As one of the newer models, the 1000ai is a smart home air purifier.
Connect it to your home Wi-Fi and you can control it using the Philips Mobile App.
Very good reviews so far!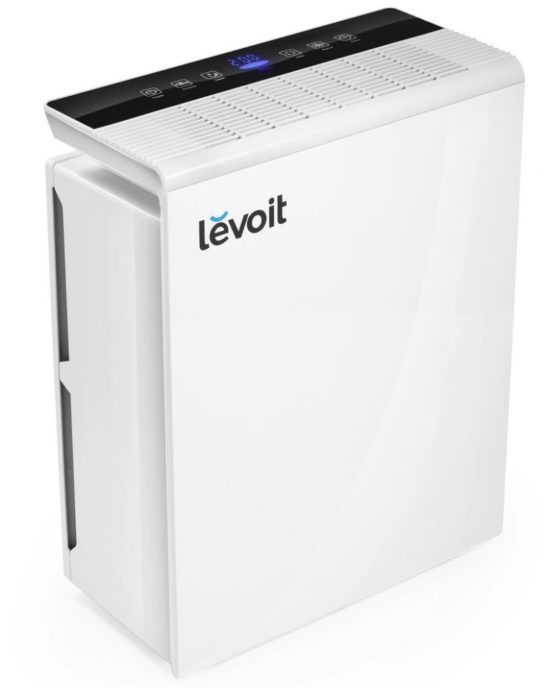 The Levoit LV-PUR131 is a high-end HEPA air purifier.
It's a little expensive, but is excellent for anyone with allergies or sensitive to dust.
Buyers also love how quietly it operates on sleep mode.
Area size: 30 sq. metres
Noise level: < 52 decibels
For an affordable unit, it's able to circulate and filter air quickly — for medium size rooms, it refreshes air in only 10-mins. (very useful for allergies!)
Levoit LV-PUR131 uses a 3-stage filter system, and includes a specialized carbon filter for smoke + odors.
Overall a top rated air purifier w/ lots of happy buyers.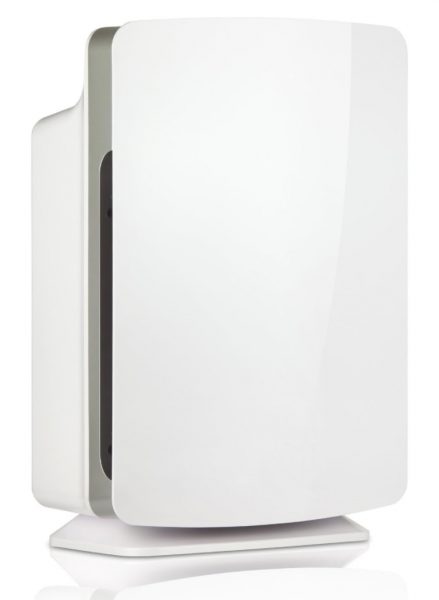 The UK Winix U450 is a 4-filter HEPA air purifier.
Ideal for homes with open floor plans it can quickly filter air in rooms of 45 sq. meters.
Excellent option for multiple scenarios:
high ceiling, open layouts, offices, etc.
In terms of performance, the Winix U450 is very fast — it cycles room air 2x per hour. The upgraded fans run quietly while enough circulation for realtime air filtering.
Buyers confirm that it runs practically silent, making it great for use at night.
Also the Smart Sensor auto-detects the level of air pollution/particles and will adjust its own speed.
Little expensive, but a top quality air purifier for any type of situation.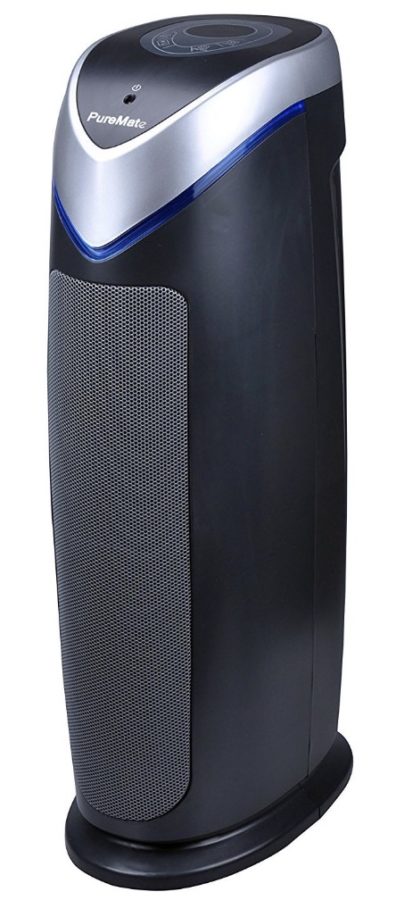 The Puremate is one of the most affordable air purifiers on my list.
Captures 99% of particles w/ its specially designed carbon filter.
Includes an advanced activated carbon filter — able to remove common odors such overdue food or wet carpet
There's 5 speeds making it efficient — lowest speed makes it one of the quietest air purifiers (20-60 dBs)
Perfect for medium to large rooms — up to 55 sq. metres.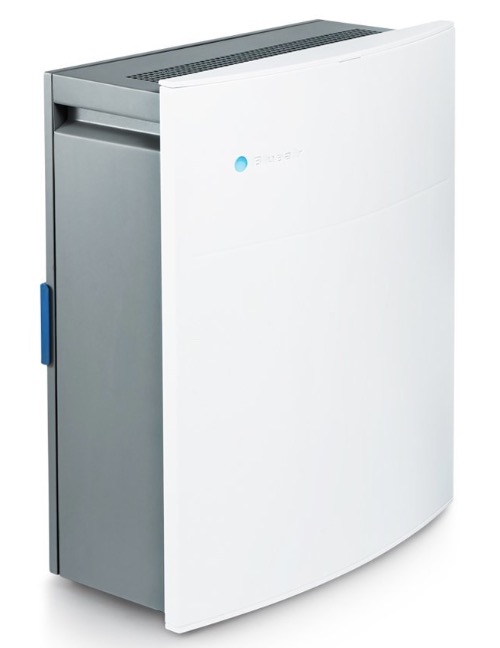 The Blueair 205 tackles mold, allergens + dust.
For anyone suffering from allergies or asthma, this air purifier might be for you!
Rooms: 25 sq. metres
UK Buyers say it's one of the best smart air purifiers available — easily connects to your home WiFi.
Once synced, you can use the mobile app as the remote control.
Turn on/off

Adjust power + speeds

Set timers

Switch to fan
Very quiet operation, it runs between 32 – 56 decibels (depending on current air quality).
Using the mobile app you can control purification speed + light brightness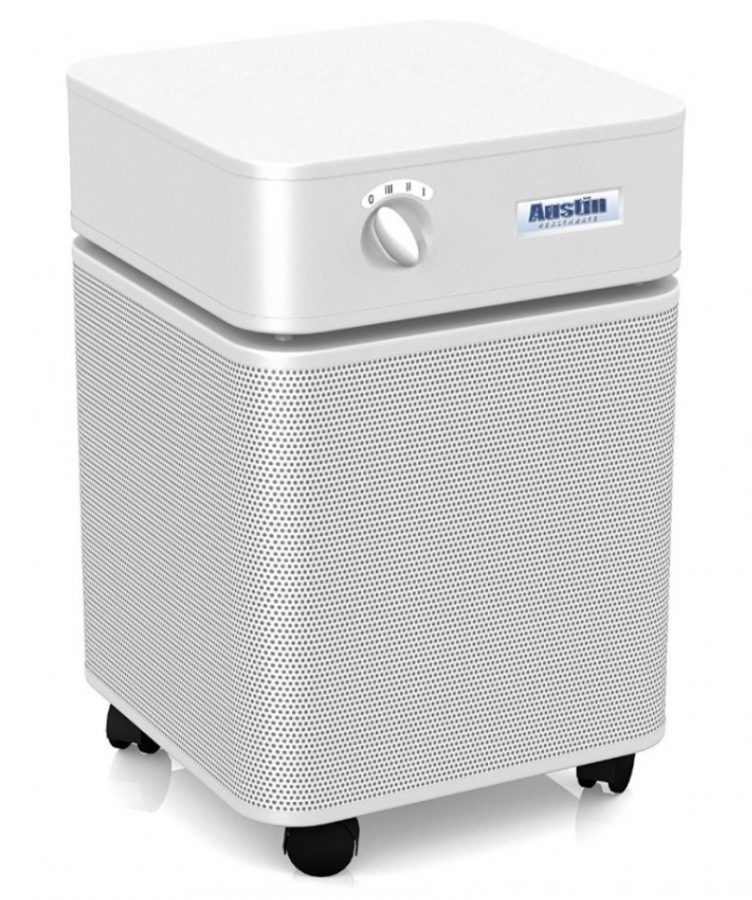 The Austin Air Healthmate has a medical-grade air filtration system.
Room size: 140 sq. metres.
It was recently chosen by Johns Hopkins Hospital to conduct clinical trials — it was selected by the USA Federal Gov. for emergency situations.
Perfect for people suffering from asthma or bad allergies.
Buyers with chronic coughs report improvement after using this air purifier.
Very high quality air purifier w/ good buyer reviews.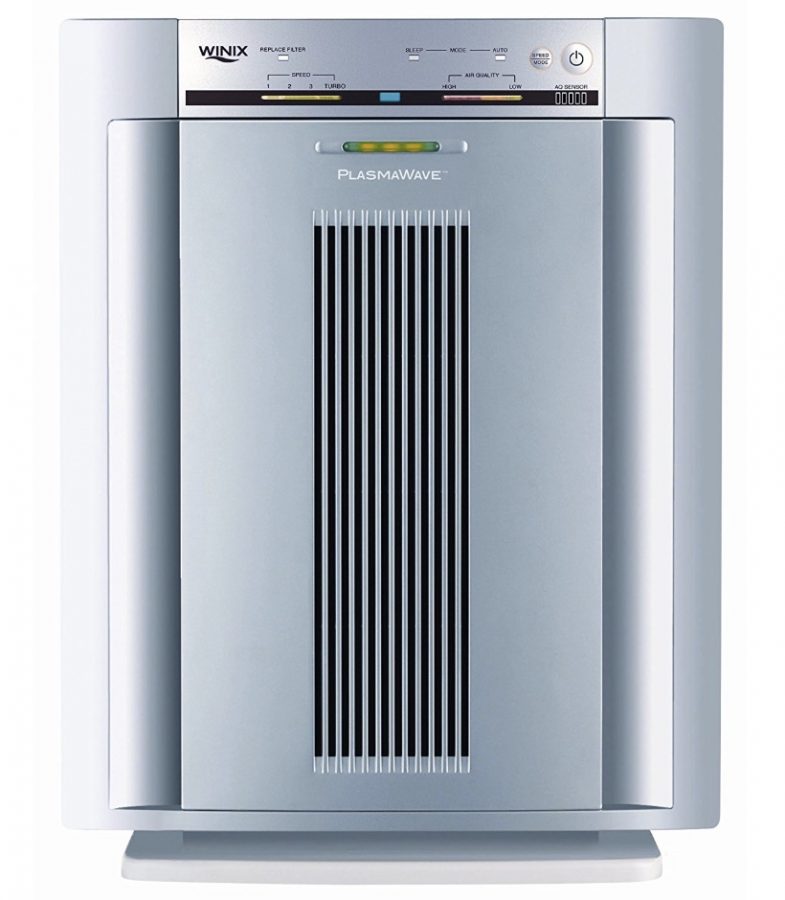 The Winix Bangbreak PlasmaWave 5300 is quite a name, right?
It's one of the highest rated purifiers lots of good reviews.
Equipped with a PlasmaWave technology, this model can clear the air in rooms up to 32.5 square meters without any problem.
Using an advanced 3-stage cleaning process, Winix removes any odors, pollutants, and allergens in the air to give you the healthy air you need.
Through this process, the air purifier breaks down air pollutants without producing harmful byproducts or consuming too much energy.
It also utilizes a carbon pre-filter specifically for odors and mold.
Energy Star awarded unit with good reviews.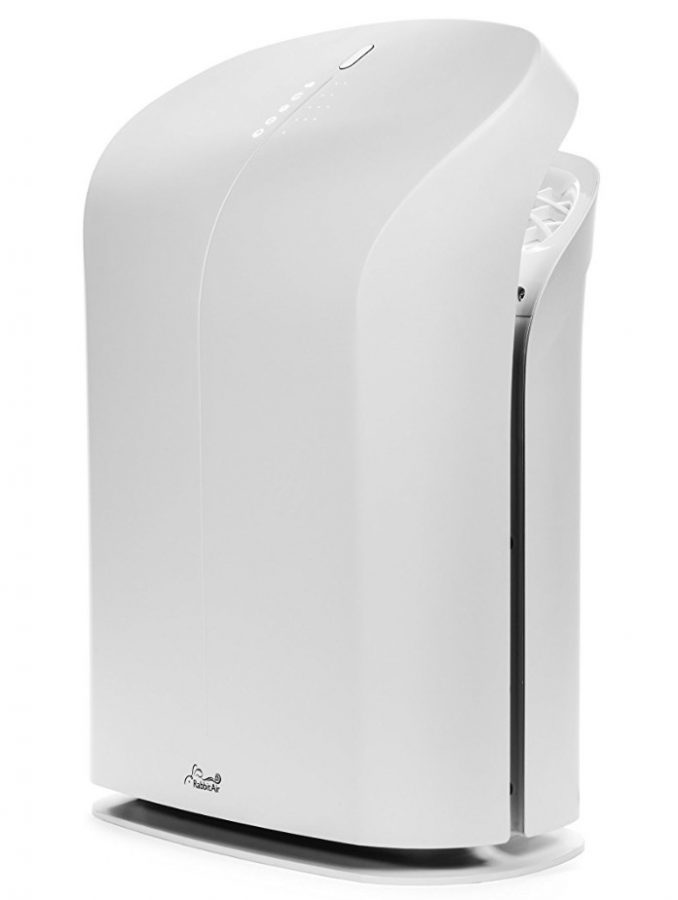 The Rabbit Air BioGS is one of the larger HEPA purifiers.
With its advanced 4-stage air filtration process it can capture 99.97% of airborne particles measuring 0.3 microns in size.
Rooms: up to 60 sq. metres.
It includes a high-performance charcoal activated carbon filter — this specialized air filter is required to capture particles smaller than 0.3 microns (i.e.fumes, cigarette smoke + greenhouse gases)
Buyers love the ultra quiet performance.
The motor offers 5 speeds of air purification — runs nearly silent, making it great for bedrooms.
Rabbit Air BioGS is very expensive, but a top rated unit w/ newest air filtration system.

The Philips Air Purifier can capture 99% of airborne particles within 1-hour.
It comes w/ activated carbon filter — able to remove the smallest particles from your air, including odors + cigarette smoke.
Like the Philips 1000i model it offers 3-purification settings.
basic pollution mode, sleep mode + allergen mode (great for seasonal allergies!)
With sleep mode, the LED lighting is dimmed and the fan runs at a low (yet quiet) level, allowing you to sleep undisturbed.
Suitable for medium to large rooms up to 95 m²
** Biggest Feature – it will purify large room quickly within 1-hour
Best UK Air Purifier Review 2019: