Weighted blankets list. 
Here's our top picks: 
#1.) ZZZhen (Weighted Idea) Anxiety Blanket 
#2.) Quility Premium Weighted Blanket
#3.) Gravity Blanket for Anxiety Relief
#4.) Weighted Idea Grey Rhombus Blanket
#5.) YnM Cooling Weighted Blanket
#6.) Rocabi Weighted Blanket
#7.) Harkla Heavy Blankets
#8.) SOMNOS Weighted Blanket Review
#9.) Hypnoser Weight Blanket for Sleep Therapy
#10.) TBD
** FYI — links go to Amazon (had lowest blanket prices)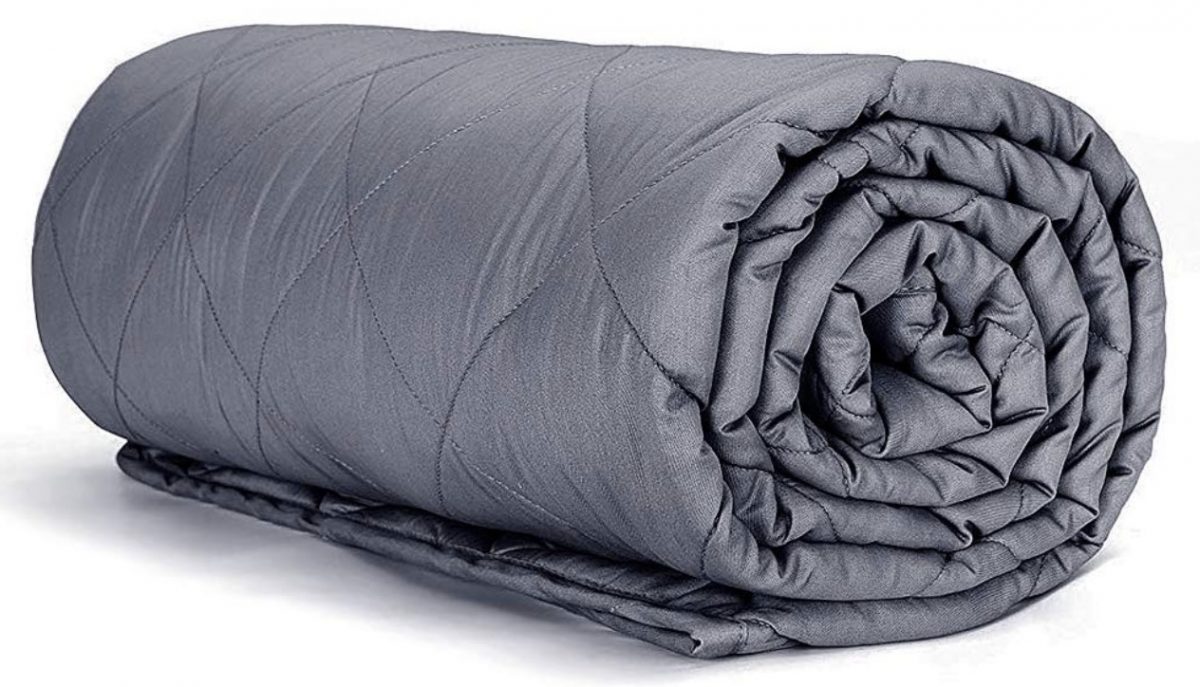 * brand names may differ
The original weighted blanket is still a top seller.
As you can see, the blanket is cut in squares — each has the same amount of beads for equal weight distribution (avoiding lumps).
There's multiple sizes/weights, but buyers really love the XL Large — great for taller people or 2-person blanket.
Blanket cover is made w/ hypoallergenic (no allergies) material + machine washable.
Tons of happy buyer reviews + very affordable.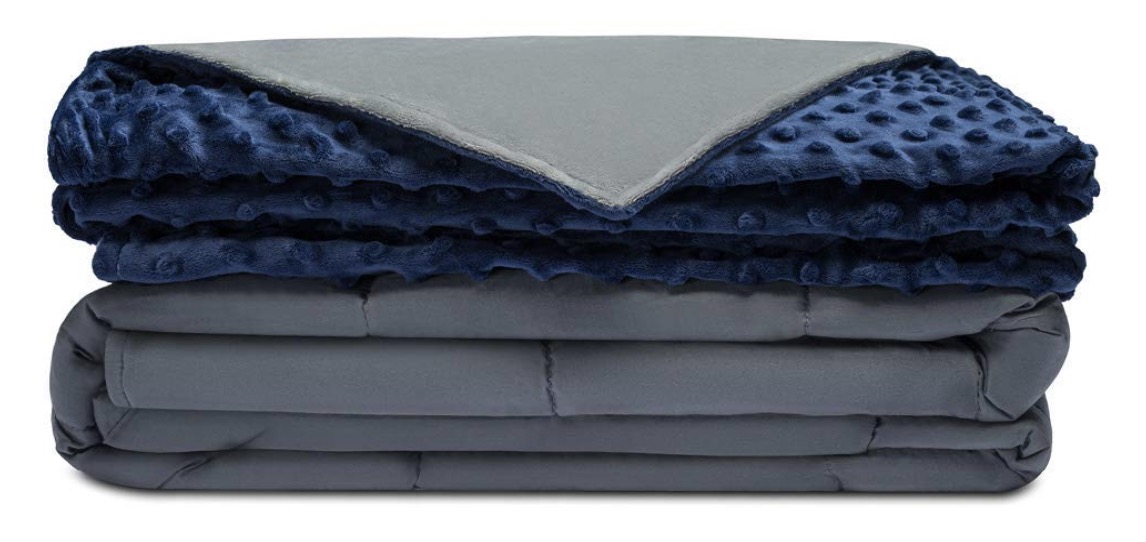 The Quility Weighted Blanket has received of positive buyer reviews.
It comes w/ 7-layered blanket that's made of 100% breathable cotton — one of the thickest available!
Each polyester pocket an equal amount of weighted beads giving it consistent weight.
Quility blanket cover is easily removed + can be machine washed (please use cold water on the first wash)
It's a little expensive, but still a top option.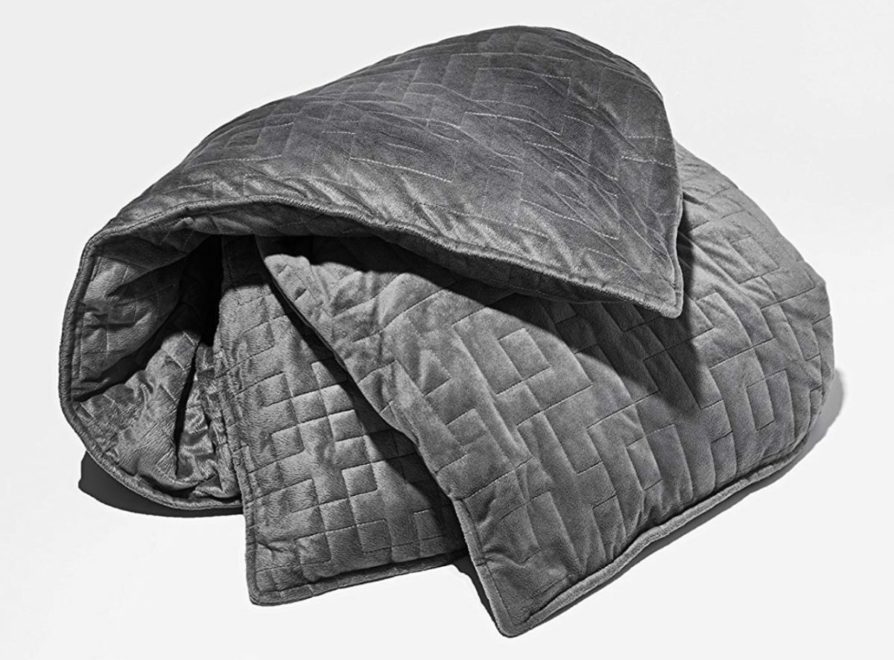 The original weighted blanket comes w/ a microfiber cover making it super soft.
Blanket is sown w/ gridded stitching — helps create the equal weight distribution + avoids "bumpiness" or lumps. 
The Gravity blanket comes in 3 weight options (15-25 pounds).
It's also machine washable (although no detachable cover).
It's very expensive compared to others, but it's still one of the most popular — it's occasionally sold out though.

** brands may differ by country
Made of 100% breathable cotton,  the thermal blanket is thicker + warmer than most. 
It's more technical in design w/ squares smaller for better weight distribution evenly.
Buyers say the natural cotton is very soft + won't ruffle while sleeping.
Unfortunately it's very expensive – however it has positive reviews. Many think it has a more cuddle-friendly softness.

YnM weighted blanket is one of the originals.
It comes in 4 sizes + lots of colors: dark blue, blue, purple, gray, etc.
The blanket itself comes w/ a removable duvet cover — nice to have in summer months.
Cotton material is hypoallergenic — it won't itch or cause allergic reactions. And when it gets dirty, throw it in the wash machine!
** Also check out Top 8 Memory Foam Mattresses

Rocabi weight blanket gives you the option of selecting from 4 different weights: 15lbs, 20lbs, and 25lbs
Depending on who you are shopping for, the weight you want will depend on who you are shopping for. 
Thanks to the poly pellets (polyethylene), a non-toxic material which is sown in pockets between the layers of cotton. It adds mass to the blanket and evenly distributes the weight.
Blanket weights are meant to simulate a person's hug; sounds a little goofy, but it's been proven scientifically to help you relax and sleep better. (And better sleep gives you more energy the next day!)
You have the option of buying it with or without a minky cover, a material used to make baby clothes that's extremely soft and comfortable to sleep in.
** Rocabi weighted blankets are machine washable – but remember to use cold water!
Highlights
Weight options: 

15 pounds (6.8 kg) ; 

20 pounds (9.07 kg)

25 pounds (11.3 kg)

Blanket size: 60 x 80 inches
Pocket size: 6″ x 6″ (squares)

Used to treat various conditions

Post traumatic stress disorder (PTSD)

ADHD and Autism

Sleep deprivation

Option to purchase bundle or single blankets

Made of polyester + micro-fiber fabric

Removable and washable cover
Potential Flaws
Inside can deform over time because of the beads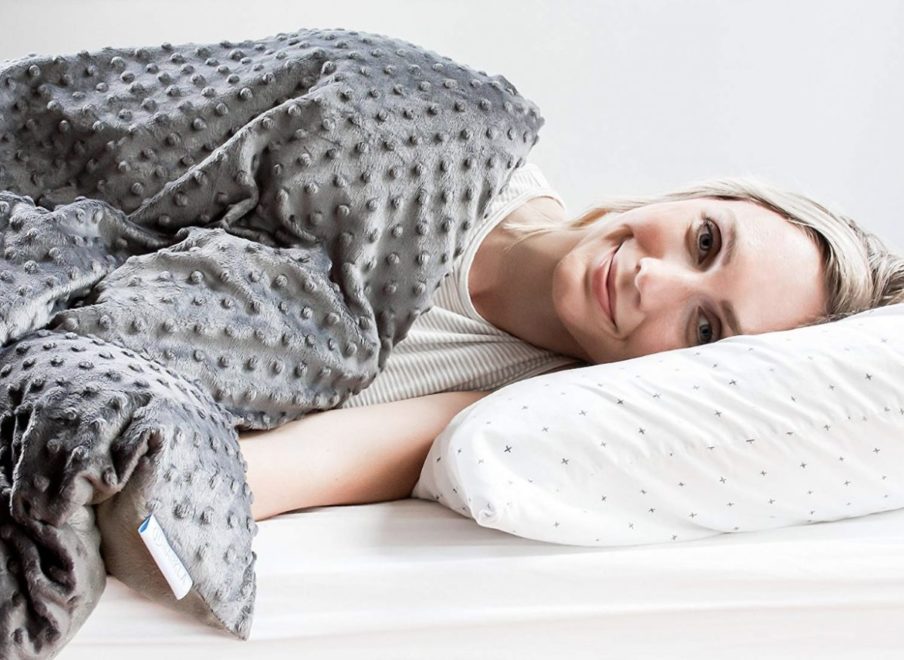 If you're a restless sleeper or fighting anxiety, Harkla weighted blanket can help you fight it off.
Comes with a soft Minky duvet cover that makes it extremely comfortable to sleep in (according to reviews).
⭐⭐ Best Weighted Blanket w/ Removable Duvet ⭐⭐
There's multiple colors and sizes to choose from, although the 25 pound weighted blanket is their most popular.
Another benefit is that it's super easy to wash. Using a 2-piece duvet removable cover you can remove the top part and wash/dry at home, preferably in cold water.
Highlights
Blanket size: 80 x 2 x 65 inches
Weight options: 4

10 pound blanket ; 

15 pound blanket

20 pound blanket ; 

25 pound blanket

6 color options

Minky cover = very soft

Fully removable and washable cover

Added dots on the cover

Lifetime warranty
Potential Flaws
Very expensive – compared to other weighted blankets on my review

Heavy cover can be difficult to wash in machines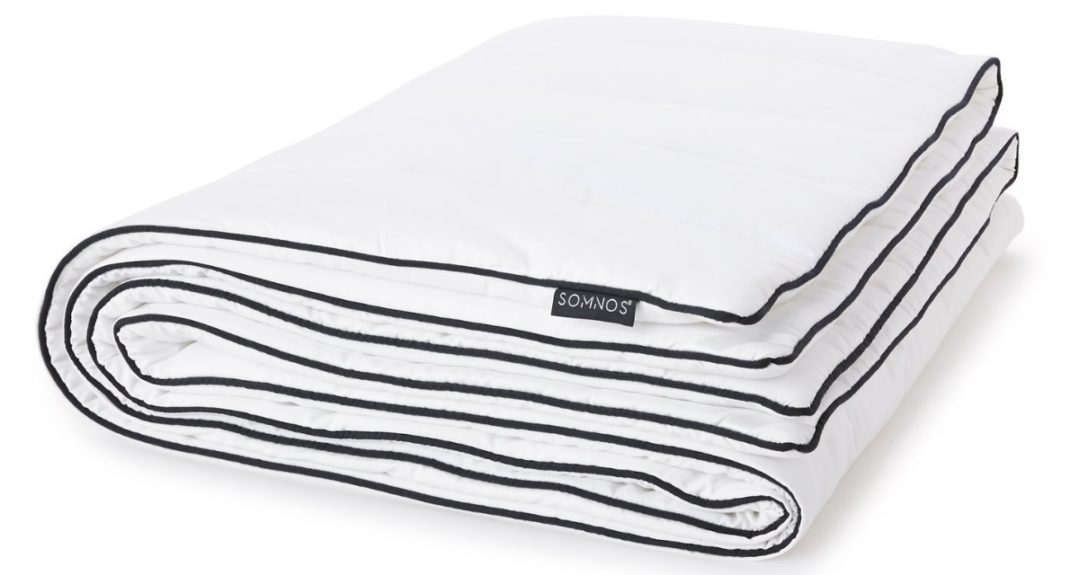 Having a good night rest is everything. People who are sensitive to dust can have trouble sleeping due to coughing or trouble breathing. Therefore, Somnos weighted blanket is ideal for people with allergies or other respiratory problems.
Made of hypoallergenic cotton and reinforced with a Tencel its fabric stays cleaner than most others.
FYI: hypoallergenic cotton material helps guard against dust mites, mold and dust.
⭐⭐ Best Weighted Blankets w/ Tencel ⭐⭐
Tencel is an environmentally friendly material made from eucalyptus flowers. The natural vibe and pleasant smell will give you a comfortable rest and a relaxing feeling.
** What I really love is that you can open it using the zipper and split into 2 blankets – perfect for couples to sleep in!
Highlights
Weight options: 20 or 35 lbs
Size: 84 x 78 inches

** Breathable fabric = no overheating

Made w/ Hypoallergenic Cotton

Natural Tencel material = eco-friendly blanket

Can be split into 2 blankets

Doesn't make noise during movements
Potential Flaws
Very expensive – price is super high!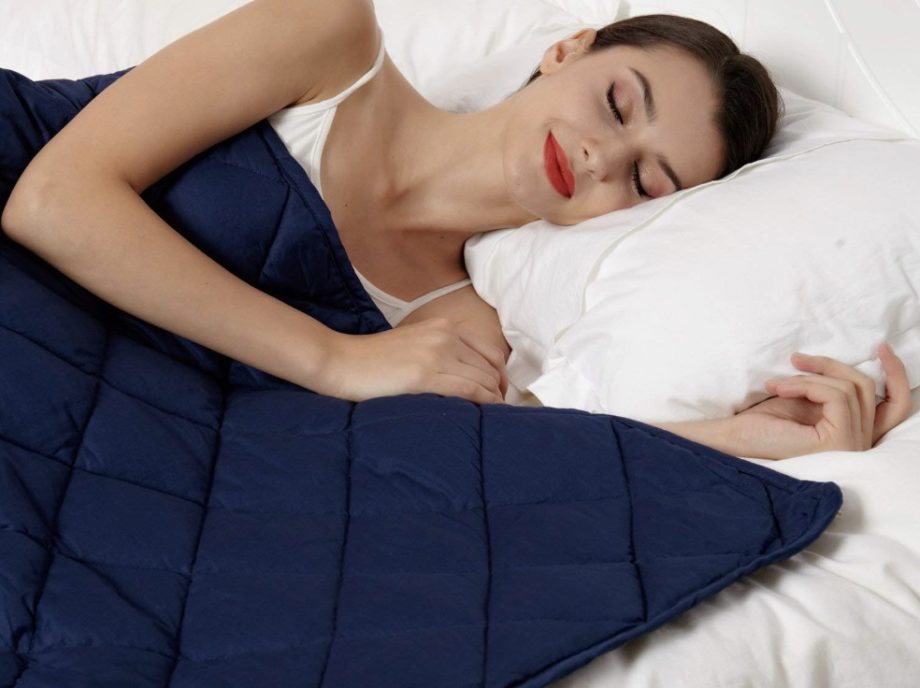 What separates Hypnoser from the other weighted blankets is how very soft and comfortable it is.
It comes with a high-grade, premium cotton cover that is hypoallergenic and extremely soft on the touch — perfect fit for those struggling with allergies, or those who have breathing difficulties.
⭐⭐ Best Weighted Blanket for Softness ⭐⭐
Hypnoser offers a few variations in size – each blanket is filled with mini glass beads. The blanket cover is made of an odorless and non-toxic material that's comfortable to sleep or lounge in.
If you're not satisfied with the blanket within 30 days of purchase, you can return it and get a full refund.
Highlights
Blanket size: 20.7 x 17.1 x 7.8 inches

6 weight options

Applies 10% of body weight as pressure

Soft cotton, h

ypoallergenic cover

Filled with odorless and non-toxic glass beads

Fully removable and washable

Machine washable
Potential Flaws
Difficult to dry after washing

Duvet cover not included
Best Weighted Blankets for Adults, Related:
Best Mattresses for 2019
Top 10 Bidet Toilet Seats
Best Air Purifiers for Home
Top 10 Heated Toilet Seats
Best Heated Blankets Review
Top 10 Best Toto Washlets
Review of Top Robot Vacuum Cleaners
Dyson Air Purifier Review
Top 10 Best Air Mattresses